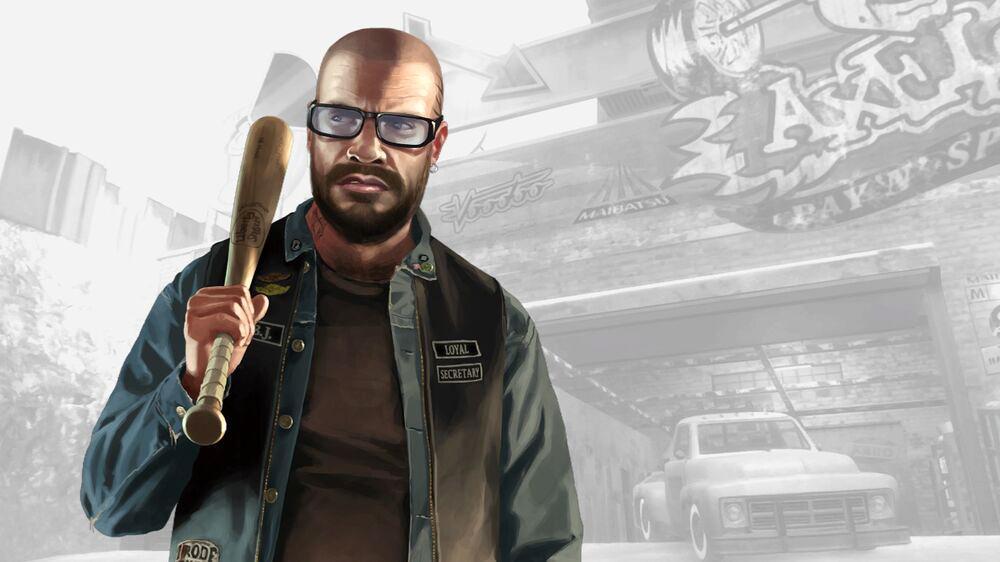 Brian Jeremy appears as a Major Character and Antagonist and Random Encounter in GTA IV: The Lost and Damned.
Brian is the former Secretary of the Lost MC.
Brian is extremely loyal to Billy Grey and is apparently displeased by the actions taken by Johnny Klebitz during the incarceration of Billy (such as the truce with the Angels of Death). Brian always chooses to defend Billy, even when he knows he is doing the wrong decisions.
Brian seems to be an enthusiastic and loyal member of the Lost MC at first glance, but this enthusiasm is proven to only be a facade hiding his cowardice.
Random Encounter
Unlocked after "Bad Standing", if Brian Jeremy was spared.
Available 24 hours a day.
Found in Argus Street, in Acter.
Johnny finds Brian in town after telling him to dissapear. Brian tells him that he can help in rebuilding the club, but instead leads Johnny to an ambush. Johnny kills Brian's faction and then Brian himself.
Brian Jeremy: Character Info
Game Edition

GTA IV: The Lost and Damned
Role in TLAD

Major Character

Antagonist

Random Encounter

Gender

Male

Born In Year

1969 (39 years old in 2008)

Nationality

United States

Occupation

Secretary of the Lost MC

Location

Emery Street, Tudor, Alderney

Affiliation

Billy GreyJohnny KlebitzThe Lost MC

Vehicles

DiabolusGang Burrito

Also Known As

BJ
Performer / Actor

Adrian Martinez
Brian Jeremy: Appearances
Map Locations (Spawn Areas)

Here is where to find the Brian Jeremy in GTA IV: The Lost and Damned:

In his random encounter, he can be found in Argus Street, in Acter.