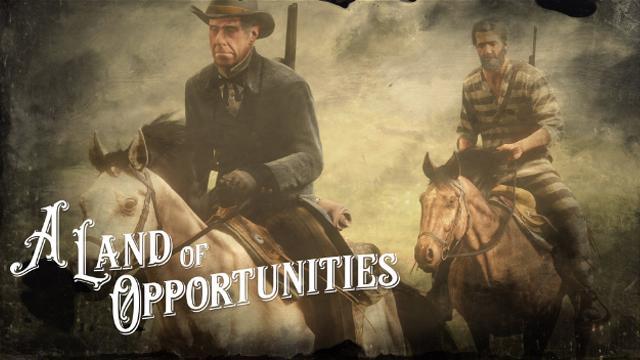 A Land of Opportunities is a series of multi-part, Story-based cooperative missions for 2 to 4 players in Red Dead Online.
Assist the recently widowed Jessica LeClerk and her right-hand man Horley in their quest for truth, justice and revenge against the men who killed her husband.
You'll get to know some new characters in Red Dead Online, fight alongside fellow outlaws and earn a pretty penny along the way.
Honor
In A Land of Opportunities, the missions presented to you will be different depending on your Honor.
Your honor in Red Dead Online will shift high and low based on your decisions and behavior. And at the end of some missions, you'll be presented with moral choices that affect your honor.
If you made all positive honor decisions throughout and want to see how the storyline changes and push your honor in the other direction, you can replay making all negative honor decisions (or vice versa). This will allow you to play the other set of missions and receive further payout and experience.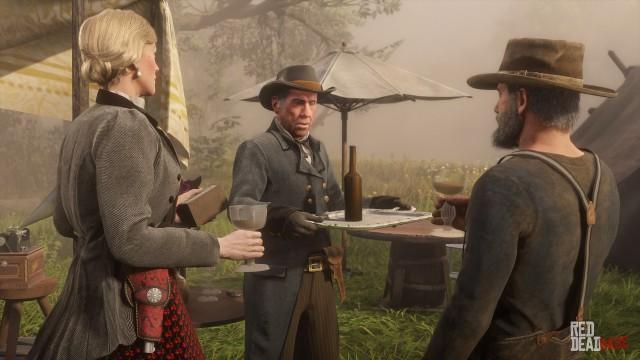 Rewards
You'll receive a large first-time completion bonus for completing the missions in your first playthrough, you'll also get another bonus on your second playthrough with different honor.
Red Dead Online Story Missions List
Screenshots
Artworks
Video
---
For more useful Guides check out the complete Red Dead Online Guides & Features, as well as the Horses Database, Weapons Database, and everything else on Red Dead Redemption 2!