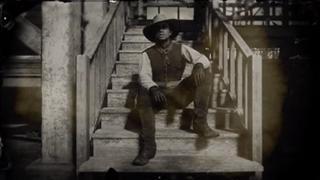 Banks Don't Rob Themselves is a Story Mission in Red Dead Online, given by Samson Finch. This mission is only available to players who are Dishonorable. It has been added to the game with the 1.09 May 2019 update on May 14, 2019.
This is a Team mode that can be played by 2 to 4 players. You and your team have 3 shared lives to complete the mission.
Pull off a daring high-stakes theft at the Saint Denis Bank.
Samson asked you to find him at the gallows in Saint Denis. You have a bank to rob.
Mission Objectives
The following are the Mission Objectives required to obtain the Gold Medal in the mission "Banks Don't Rob Themselves":
Rob the bank in under 2 minutes
Complete the mission in under 10 minutes
Lives remaining
Enemies killed
Damage Taken
Enemies taken out with headshots
Banks Don't Rob Themselves: Job Details
Game Mode

Story Mission

Mission Number

13

Mission Type

Dishonorable Mission

Mission Giver

Samson Finch

Location

Saint Denis (Bayou Nwa, Lemoyne)

Job Variation

Team

Number of Teams

1

teams

Players

2 - 4

players

Number of Lives

3 Team Lives

Weapons Setting

Standard Weapons
Notes

This mission is only available to players who are dishonorable
Banks Don't Rob Themselves: Release Details
Videos