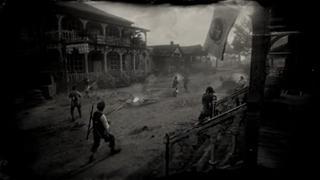 Shootout (Deathmatch) is a Showdown Mode in Red Dead Online.
This is a Free For All mode that can be played by 2 to 32 players. You have an unlimited amount of lives.
Classic gunfight modes with unlimited lives. Compete to rack up the most kills before the timer runs out. Sudden death will trigger in the event of a tie: whoever gets the first kill wins.
Shootout (Deathmatch): Job Details
Shootout (Deathmatch): Release Details