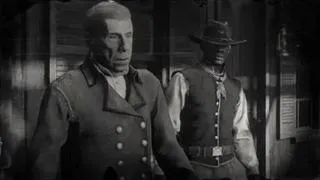 Kerosene, Tar, and Greed is a Story Mission in Red Dead Online, given by Samson Finch . This mission is only available to players who are Dishonorable.
This is a Team mode that can be played by 2 to 4 players. You and your team have 3 shared lives to complete the mission.
Horley thought you should offer your services to Samson Finch near Dewberry Creek.

Industry is in his crosshairs. He has a job to do and some scores to settle.
Mission Objectives
The following are the Mission Objectives required to obtain the Gold Medal in the mission "Kerosene, Tar, and Greed":
Complete mission in under 11 mins 30 secs
Enemies Killed
Enemies taken out with headshots
Lives Lost
Avoid taking damage
Kerosene, Tar, and Greed: Job Details
Kerosene, Tar, and Greed: Release Details
Videos