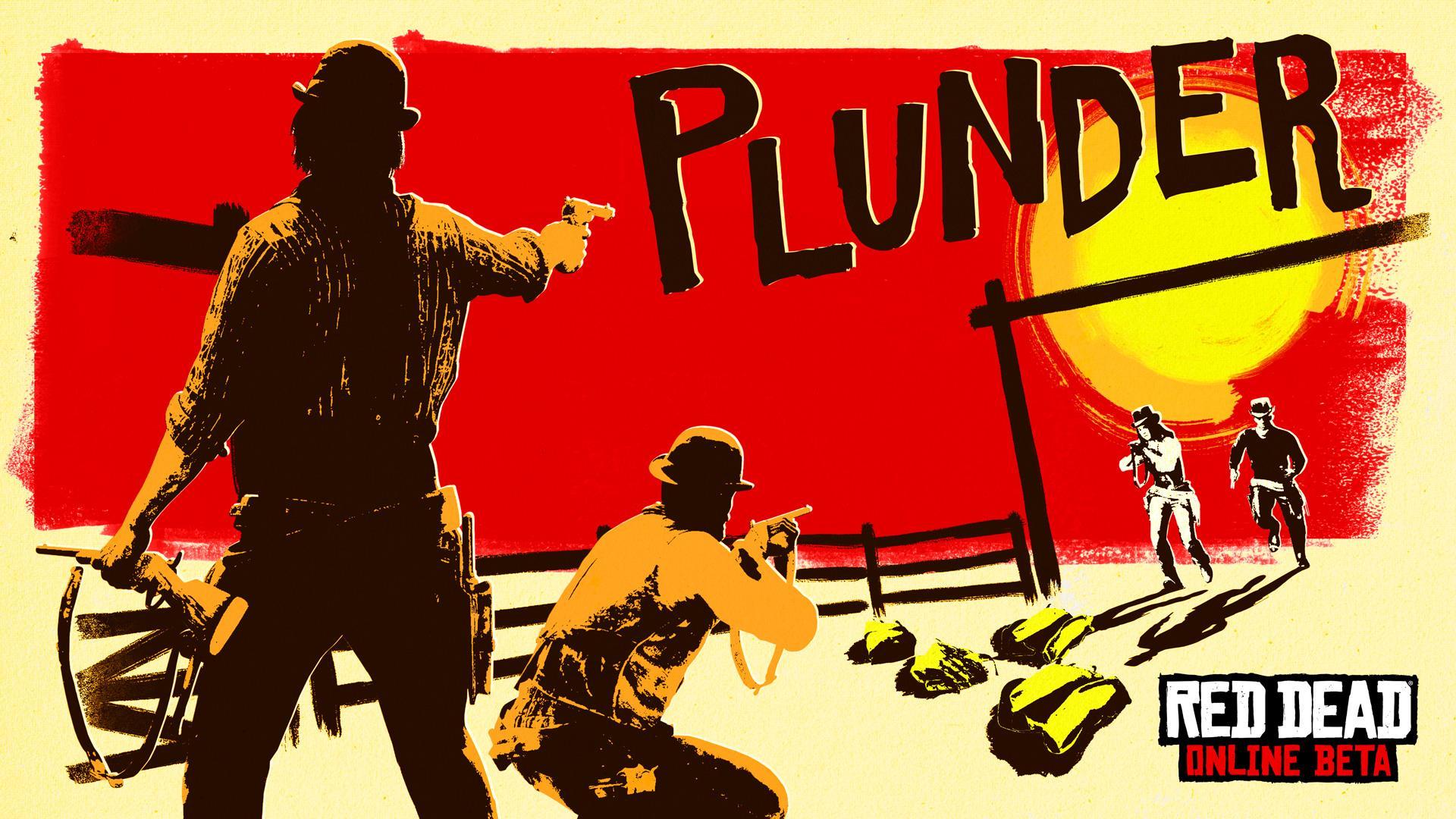 Plunder is a Showdown Mode in Red Dead Online. It has been added to the game with the 1.07 March 2019 update on April 9, 2019.
This is a Team mode that can be played by 4 teams of 4 to 16 players. You have an unlimited amount of lives.
In the Red Dead Online Showdown Mode Plunder, frontier resources are in short supply. Work with your team to fight through opposition and capture supplies from a central location to deliver it to your team's base. The team with the most supplies when the time runs out wins.
Plunder Tips:
In addition to capturing loot from that central location, you can also use cunning to steal it from your opponent's base. But be careful - when holding you'll be visible to all other players.
Keep your Health, Stamina and Dead Eye cores filled and use tonics to boost your tank to gold before making a run for packages.
Take advantage of team-based Dead Eye Ability cards like Focus Fire that lets your teammates cause a little more damage while your Dead Eye is active.
Scout out the competition as you may find a team that has little regard for protecting their camp, punish them by plundering them mercilessly.


Teams compete to capture supplies from a central location and deliver them to their team's base. Both sides can steal supplies from the opposing team's base and try to return them to their own. The team with the most supplies by the end of the match wins.
Plunder: Job Details
Game Mode

Showdown Mode

Location

Cholla Springs Farm; Saint Denis; Saint Denis Plantation; Strawberry; Tall Trees

Job Variation

Team

Number of Teams

4

teams

Players

4 - 16

players

Number of Lives

Unlimited Lives

Weapons Setting

Standard Weapons
Plunder: Release Details
Plunder: Locations
This game mode can take place in the following map locations / variations:
Cholla Springs Farm
Saint Denis
Saint Denis Plantation
Strawberry
Tall Trees
Screenshots
Videos