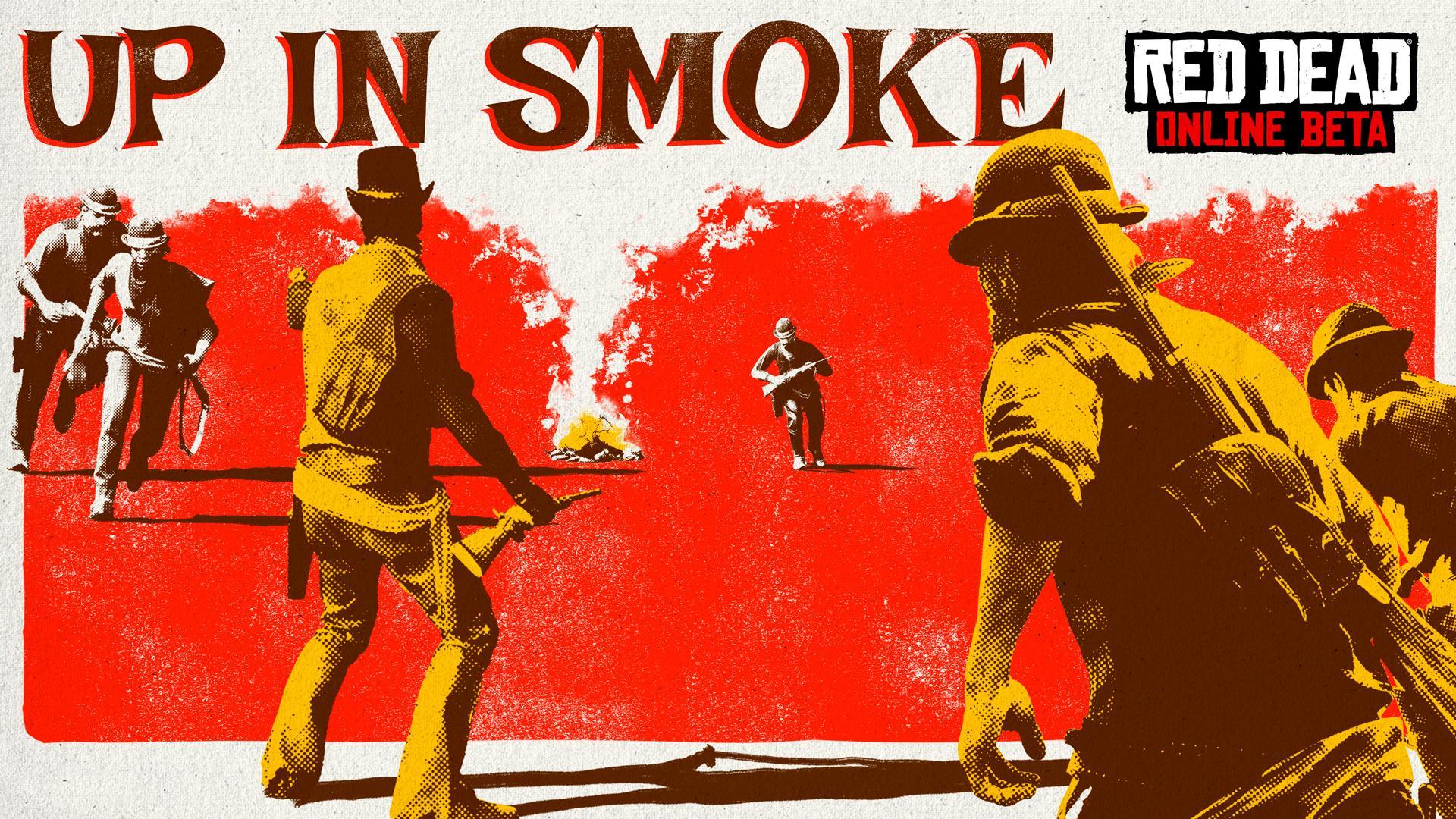 Up In Smoke is a Showdown Mode in Red Dead Online. It has been added to the game with the 1.07 March 2019 update on April 2, 2019.
This is a Team mode that can be played by 2 teams of 8 to 16 players. You have an unlimited amount of lives.
Destroy the enemy camp at all costs in the Up In Smoke Showdown Mode.
All players start out with an explosive package and each successful delivery to the opposing team's base will detonate a piece of their camp. Deliver all of your packages and raze the competition's base to the ground to claim victory.
Teams compete to destroy the enemy camp by delivering explosive packages to different areas of their camp. The team who has successfully delivered the most packages by the end of the match wins.
Up In Smoke: Job Details
Game Mode

Showdown Mode

Location

Heartland Ranch; Dewberry Creek; Lanik Electrical; Blackwater; Great Plains

Job Variation

Team

Number of Teams

2

teams

Players

8 - 16

players

Number of Lives

Unlimited Lives

Weapons Setting

Standard Weapons
Up In Smoke: Release Details
Up In Smoke: Locations
This game mode can take place in the following map locations / variations:
Blackwater
Great Plains
Dewberry Creek
Heartland Ranch
Lanik Electrical
Screenshots
Coming soon.
Videos