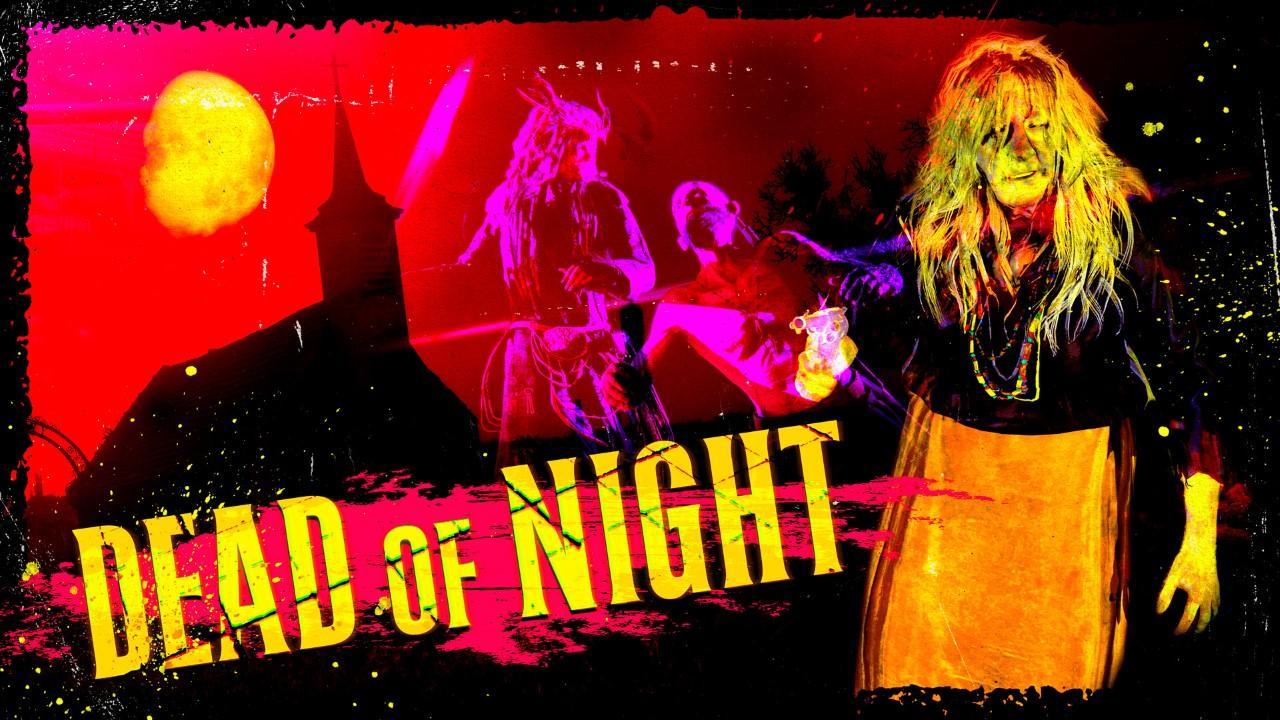 Dead of Night (Halloween Mode) is a Showdown Mode in Red Dead Online. It has been added to the game with the 1.23 Halloween Pass update on October 20, 2020.
This is a Team mode that can be played by 4 teams of 4 to 8 players. You have an unlimited amount of lives.
Dead of Night is a brand new mode that pits four teams in a gruesome fight for survival - against each other and The Dead. Points are scored for taking out The Dead, with higher point tally for causing the demise of your rival players.
Find and steal a Night Stalker mask to take on supernatural abilities and the competitive edge.
Completing a Round of Dead of Night anytime over the first seven days of release earned triple the usual payout and a care package consisting of 3 Tomahawks, 10 Volatile Fire bottles and 25 Incendiary Buckshot Slugs.
Four teams are locked in a fight for survival; against each other and against unending waves of The Dead. To turn the tide, they can steal a Night Stalker mask and transform their team into supernaturally powered warriors. Score kills to gain points. Night Stalkers get double points for kills.
Dead of Night (Halloween Mode): Job Details
Notes

This was a time-limited, Halloween-themed Showdown Mode
Dead of Night (Halloween Mode): Release Details
Videos