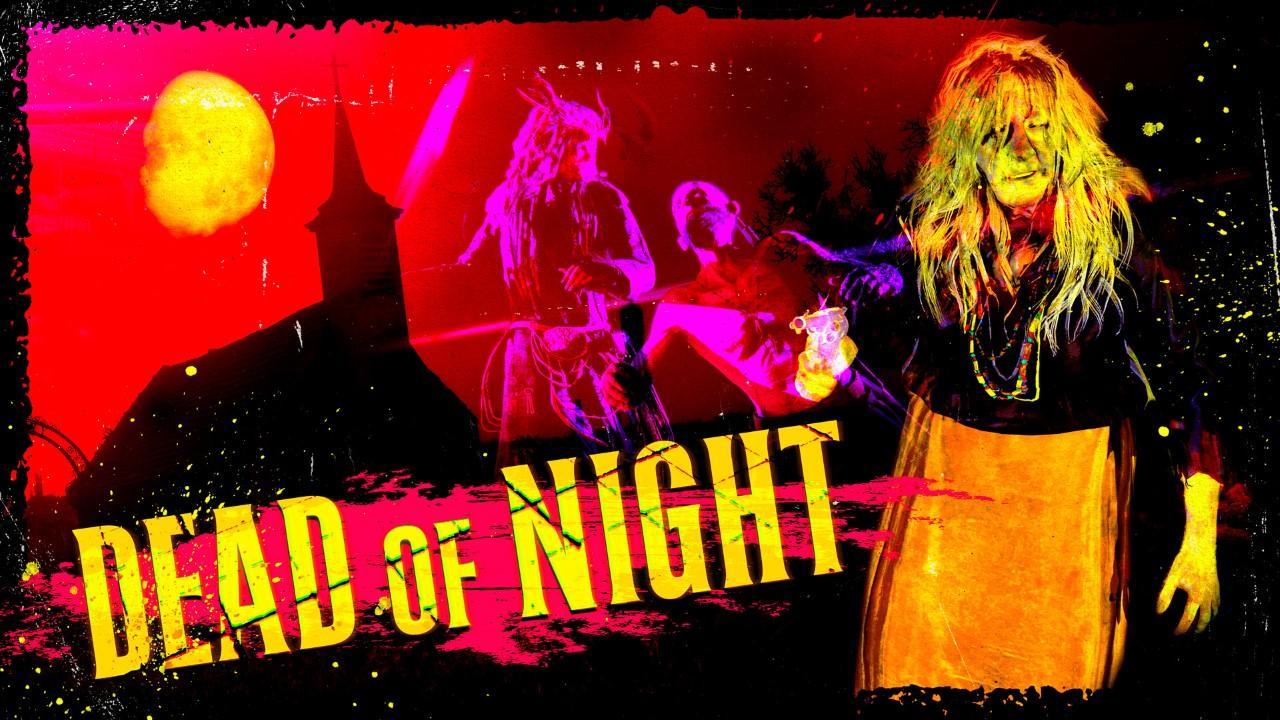 Dead of Night is a brand new mode that pits four teams in a gruesome fight for survival - against each other and The Dead. Points are scored for taking out The Dead, with higher point tally for causing the demise of your rival players.
Find and steal a Night Stalker mask to take on supernatural abilities and the competitive edge.
Completing a Round of Dead of Night anytime over the first seven days of release earned triple the usual payout and a care package consisting of 3 Tomahawks, 10 Volatile Fire bottles and 25 Incendiary Buckshot Slugs.
Four teams are locked in a fight for survival; against each other and against unending waves of The Dead. To turn the tide, they can steal a Night Stalker mask and transform their team into supernaturally powered warriors. Score kills to gain points. Night Stalkers get double points for kills.
Job Information
Game Mode

Showdown Mode

Job Variation

Team

Number of Teams

4

teams

Players

4 - 8

players

Number of Lives

Unlimited Lives

Weapons Setting

Forced Weapons
Release Information
Notes

This was a time-limited, Halloween-themed Showdown Mode
Videos