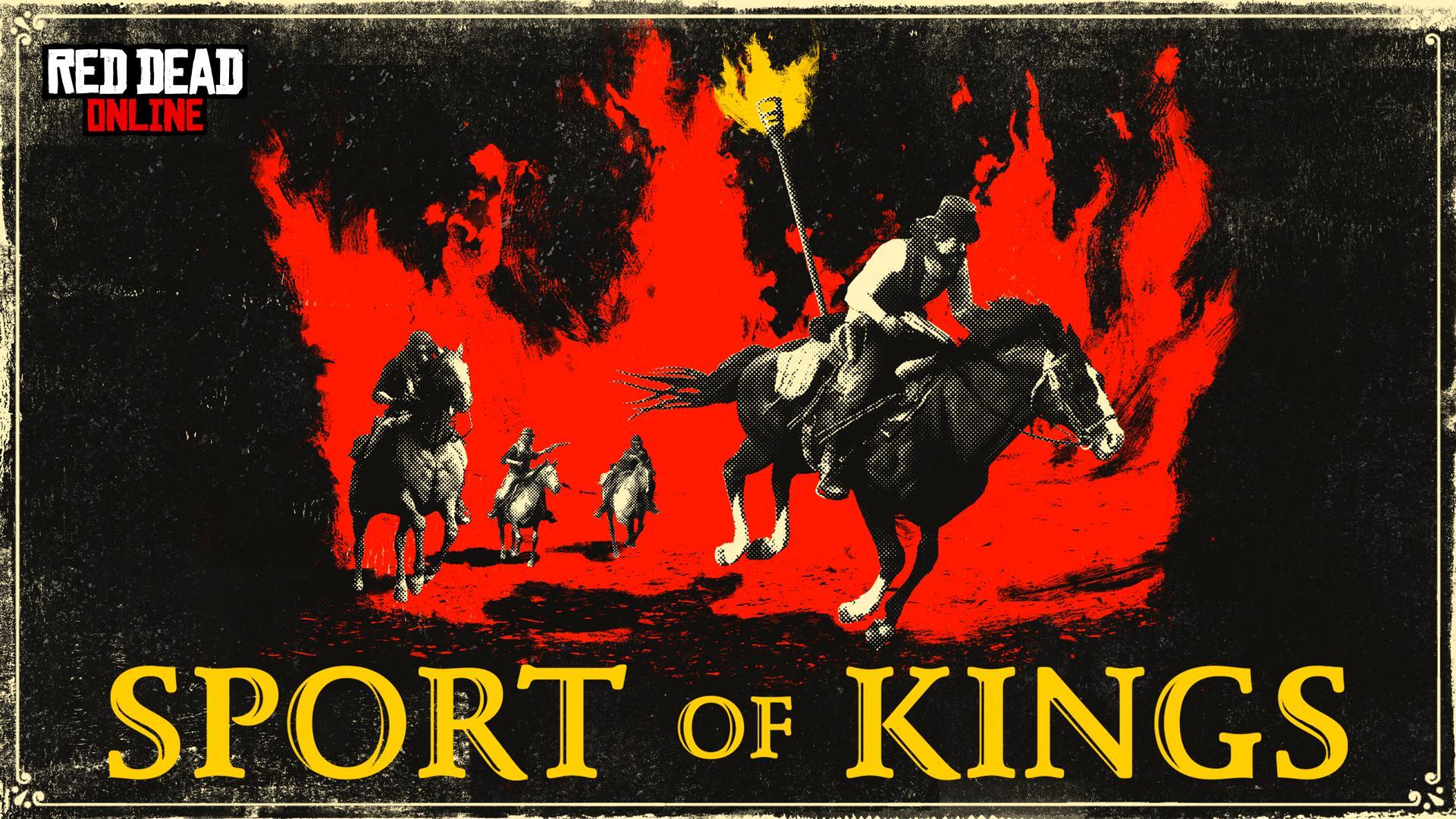 Sport of Kings is a Showdown Mode in Red Dead Online. It has been added to the game with the 1.10 June 2019 update on June 11, 2019.
This is a Team mode that can be played by 2 teams of 4 to 8 players. You have an unlimited amount of lives.
In Sport of Kings, you battle on horseback to secure the burning torch and ride through all your team's signal fires to score.
This new Red Dead Online Showdown Mode is a true test of horsemanship for two teams and four to eight players, with Sawed-off Shotguns for close combat and rare single-shot Dynamite Bow pickups on either side of the torch to help even the odds.
A true test of horsemanship: fight tooth and nail for the burning torch, and you have it, ride through all your team's signal fires to score.
Sport of Kings: Job Details
Game Mode

Showdown Mode

Location

Benedict Pass; Hennigan's Stead; Little Creek River; The Manor; Twin Stack Pass

Job Variation

Team

Number of Teams

2

teams

Players

4 - 8

players

Weapons

Bow and ArrowsSawed-Off Shotgun

Number of Lives

Unlimited Lives

Weapons Setting

Forced Weapons
Sport of Kings: Release Details
Sport of Kings: Locations
This game mode can take place in the following map locations / variations:
Benedict Pass
Hennigan's Stead
Little Creek River
The Manor
Twin Stack Pass
Screenshots
Coming soon.
Videos