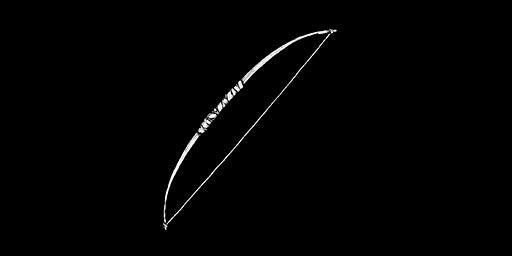 The Bow and Arrows is a Thrown weapon featured in Red Dead Redemption 2 and Red Dead Online.
This weapon cannot be customized.
How to get the Bow and Arrows in Red Dead Online:
The Bow and Arrows can be purchased in Red Dead Online at any Gunsmith or from the Handheld Catalogue, for a price of $124.00 or 5 Gold Bars .
It's unlocked for purchase after reaching Rank 10 in Red Dead Online.
How to get the Bow and Arrows in RDR2 Story Mode:
The Bow and Arrows can only be obtained in RDR2 Story Mode as a Bonus Reward.
It becomes available after completing The Aftermath of Genesis in Story Mode.
Bow and Arrows Description:
A silent and accurate weapon, a Bow allows for a stealthy approach to hunting or combat situations. Various kinds of arrows can be crafted and used.
When used by a skilled archer, the Bow can be a deadly and accurate weapon at range, with many types of arrows able to be crafted. Whether using Small Game Arrows to hunt squirrels or the Dynamite arrow to make a bold statement, the Bow has been the weapon of choice for generations.
This weapon can use Regular, Improved, Small Game, Poison, Fire and Dynamite arrows.
Bow and Arrows Statistics
Damage

60.00

Fire Rate

30.00

Accuracy

80.00

Range

40.00

Reload

40.00

Overall

50
Unlock Rank

10

Ammo Capacity

1
Bow and Arrows: Information
Weapon Type

Thrown

Weapon Wheel Slot

Longarm

Available from

Bonus RewardGunsmith

Available After Mission (Story Mode)

Online Price

$124.00 or

5 Gold Bars

Modifications

Cannot be modified
Notable Owners

Charles Smith

Notes

Given at the beginning of "The Aftermath of Genesis" (Chapter 1)
Bow and Arrows: Appearances
Release Date

October 26, 2018

Game Edition

Red Dead Online RDR 2 Story Mode
In Story Missions

Similar Weapons
Screenshots
Artworks
Coming soon.