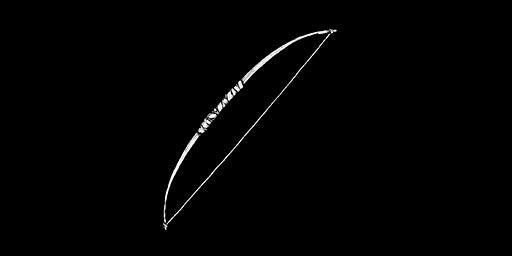 The Bow and Arrows is a weapon in the Thrown Weapons class featured in Red Dead Redemption 2 and Red Dead Online.
This weapon cannot be customized.
How to get the Bow and Arrows in Red Dead Online:
The Bow and Arrows can be purchased in Red Dead Online at any Gunsmith or from the Handheld Catalogue, for a price of $124.00 or 5 Gold Bars .
It's unlocked for purchase after reaching Rank 10 in Red Dead Online.
How to get the Bow and Arrows in RDR2 Story Mode:
The Bow and Arrows can only be obtained in RDR2 Story Mode as a Bonus Reward.
It becomes available after completing the mission The Aftermath of Genesis in Story Mode.
Bow and Arrows Description:
A silent and accurate weapon, a Bow allows for a stealthy approach to hunting or combat situations. Various kinds of arrows can be crafted and used.
When used by a skilled archer, the Bow can be a deadly and accurate weapon at range, with many types of arrows able to be crafted. Whether using Small Game Arrows to hunt squirrels or the Dynamite arrow to make a bold statement, the Bow has been the weapon of choice for generations.
This weapon can use Regular, Improved, Small Game, Poison, Fire and Dynamite arrows.
Bow and Arrows: RDR2 Statistics
Damage

60.00

Fire Rate

30.00

Accuracy

80.00

Range

40.00

Reload

40.00

Overall

50.00
Unlock Rank

10

Ammo Capacity

1
Bow and Arrows: RDR2 Info
Weapon Class

Thrown Weapons

Weapon Wheel Slot

Longarm

Acquisition

Bonus RewardGunsmith

Available After Mission (Story Mode)

Online Price

$124.00 or

5 Gold Bars

Modifications

Cannot be modified
Notes

Given at the beginning of "The Aftermath of Genesis" (Chapter 1)
Bow and Arrows: RDR2 Appearances
Release Date

October 26, 2018

Game Edition

Red Dead OnlineRDR 2 Story Mode
Notable Owners:

Charles Smith

Appearances in Story Missions:

Similar Weapons
Screenshots
Artworks
Coming soon.