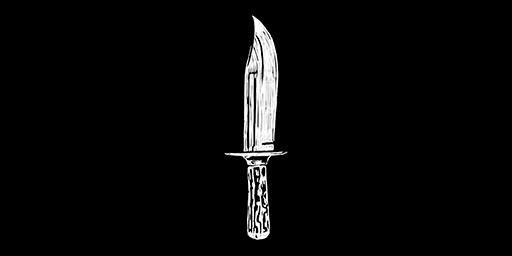 The Hunting Knife is a weapon in the Melee Weapons class featured in Red Dead Redemption 2 and Red Dead Online.
This weapon can be customized at any of the Gunsmiths.
This weapon also appears in Grand Theft Auto 6, Grand Theft Auto V, Grand Theft Auto IV, GTA San Andreas and GTA Vice City.
How to get the Hunting Knife in RDR2 Story Mode:
It becomes available after completing the mission Outlaws from the West in Story Mode.
Available from the beginning of the game.
Hunting Knife Description:
An all-purpose Bowie knife with a sharp clip-point blade, steel crossguard, and sturdy wooden handle. Designed for combat, this weapon can give the edge to any close-quarters melee fight, or be used for silent takedowns. For hunters, this is also the perfect weapon for killing and skinning animals. Remember: there are no rules in a knife fight.
Hunting Knife: RDR2 Statistics
Damage

50.00

Range

10.00

Overall

30.00
Hunting Knife: RDR2 Info
Weapon Class

Melee Weapons

Weapon Wheel Slot

Melee

Available After Mission (Story Mode)

How To Unlock

Available from the beginning of the game

Modifications

Can be modified
Hunting Knife: RDR2 Appearances
Release Date

October 26, 2018

Game Edition

Red Dead OnlineRDR 2 Story Mode
Appearances in Story Missions:
Screenshots
Artworks
Coming soon.