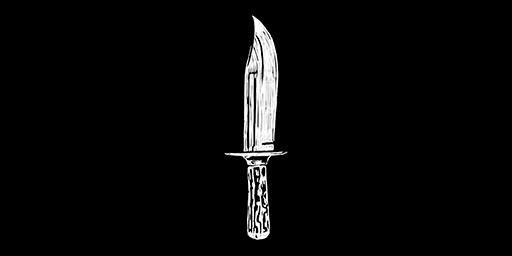 The Hunting Knife is a Melee weapon featured in Red Dead Redemption 2 and Red Dead Online.
This weapon can be customized at any of the Gunsmiths.
How to get the Hunting Knife in RDR2 Story Mode:
It becomes available after completing Outlaws from the West in Story Mode.
Hunting Knife Description:
An all-purpose Bowie knife with a sharp clip-point blade, steel crossguard, and sturdy wooden handle. Designed for combat, this weapon can give the edge to any close-quarters melee fight, or be used for silent takedowns. For hunters, this is also the perfect weapon for killing and skinning animals. Remember: there are no rules in a knife fight.
Hunting Knife Statistics
Damage

50.00

Range

10.00

Overall

30
Hunting Knife: Information
Weapon Type

Melee

Weapon Wheel Slot

Melee

How To Unlock

Available from the beginning of the game

Available After Mission (Story Mode)

Modifications

Can be modified
Hunting Knife: Appearances
Release Date

October 26, 2018

Game Edition

Red Dead Online RDR 2 Story Mode
In Story Missions

Appearances in Other Games
Screenshots
Artworks
Coming soon.