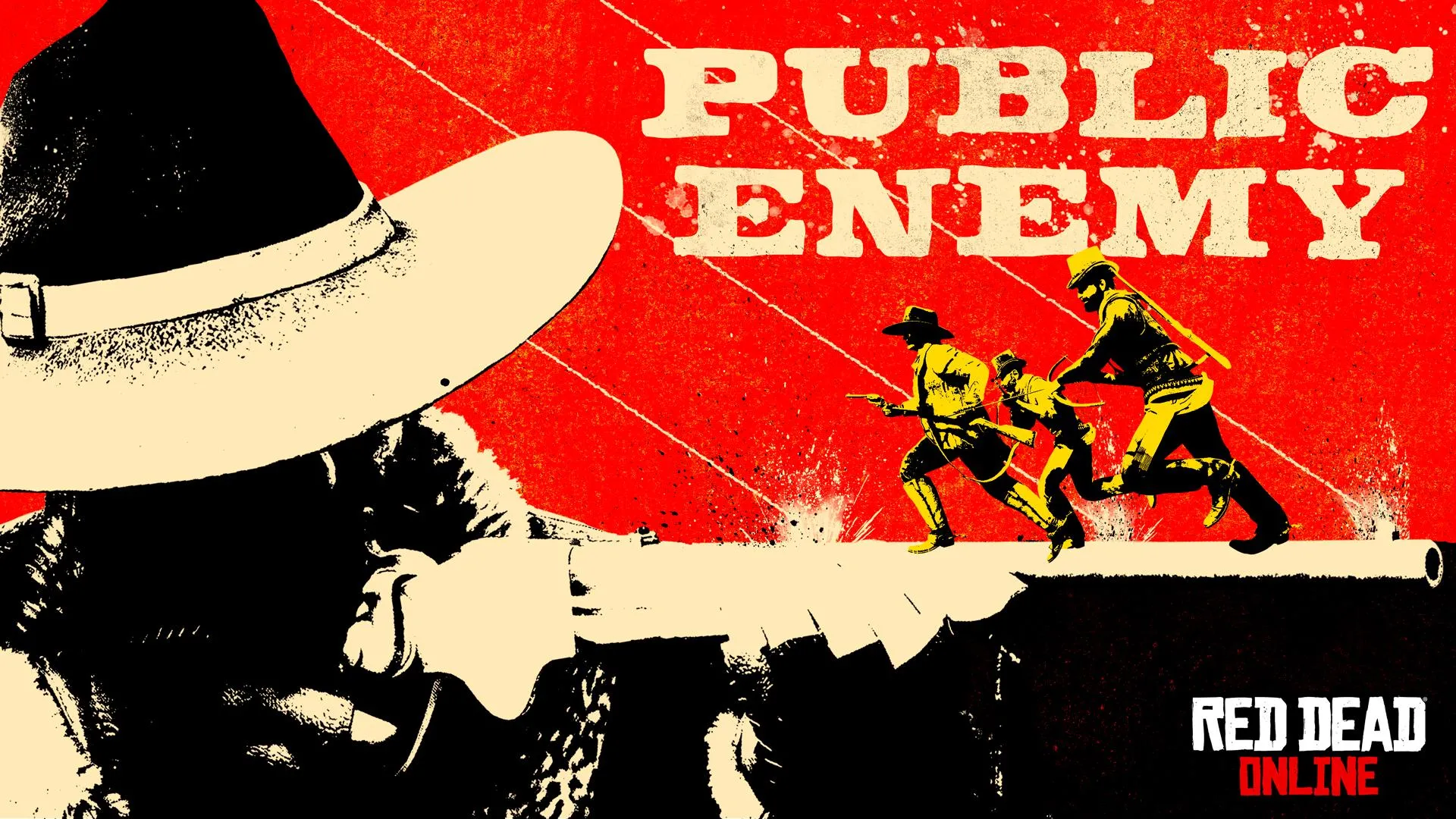 Public Enemy is a Showdown Mode in Red Dead Online. It has been added to the game with the 1.10 June 2019 update on June 4, 2019.
This is a Team mode that can be played by 2 teams of 4 to 16 players. You have an unlimited amount of lives.
In the Public Enemy Showdown Mode, not every life is equal. Each team needs to protect whoever is their Public Enemy, which rotates regularly among players.
Take out the opposition's Public Enemy to score points, or kill other players while you're the Public Enemy yourself.
Public Enemy Mode Points System
Regular Player killing opposing Regular Player = 0 Points
Public Enemy killing opposing Regular Player = 1 Point
Regular Player killing opposing Public Enemy = 3 Points
Public Enemy killing opposing Public Enemy = 5 Points
In this world, there are only two ways to win: either be the Public Enemy or be the one to bring them down. Kill the opposing team's Public Enemy to score, but be careful: every kill they make is a point to the other side.
Public Enemy: Job Details
Game Mode

Showdown Mode

Location

Brittlebrush Trawl; Butcher's Creek; Heartland Oil Fields; Saint Denis Plantation; Shady Belle

Job Variation

Team

Number of Teams

2

teams

Players

4 - 16

players

Number of Lives

Unlimited Lives

Weapons Setting

Standard Weapons
Public Enemy: Release Details
Public Enemy: Locations
This game mode can take place in the following map locations / variations:
Brittlebrush Trawl
Butcher's Creek
Heartland Oil Fields
Saint Denis Plantation
Shady Belle
Screenshots
Coming soon.
Videos