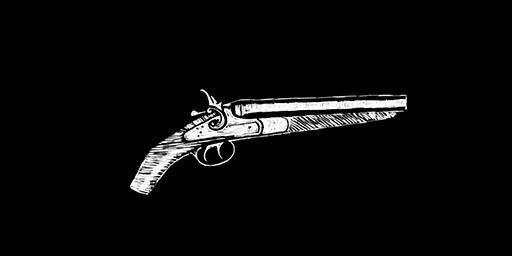 Unlock Rank

19

Ammo Capacity

2
The Peeters & Janssens Sawed-Off is a versatile shotgun that can be used easily with one hand or dual wielded to great effect. Rough and deadly, but widely inaccurate, this weapon is ideal for close quarter combat on foot or on horseback. This gun has an ammo capacity of two rounds, and can use Regular Buckshot, Incendiary Buckshot, Slug and Explosive Slug shotgun ammo.
If you're carrying something in one hand, like a lantern or small animal, consider using a Sawed-Off Shotgun which packs a much bigger punch at close range than other one-handed weapons.
Weapon Information
Manufacturer

Peeters & Janssens

Weapon Type

Shotguns

Weapon Wheel Slot

Sidearms

Available from

Gunsmith

Available after Mission

Enter, Pursued by a Memory (Chapter 1 )

Online Price

$111.00 or

5 Gold Bars

Story Mode Price

$85.00

Modifications

Can be modified

Based on (Real Life)

Colt Model 1883 Hammerless Shotgun
Release Information
Release Date

October 26, 2018

Game Edition

All Editions
Weapon Statistics
Damage

65.00

Fire Rate

60.00

Accuracy

25.00

Range

30.00

Reload

50.00

Overall

46.00
Notes

Given during "Enter Pursued by a Memory" (Chapter 1)

Variants

Moonshiner's Sawed-Off Shotgun (Red Dead Online variant Unlocked through Moonshiner Role progression)
Wheeler, Rawson & Co. Catalogue Description (in-game):

For the man that enjoys wielding an honest surprise

A lightweight shotgun that is easy to use and conceal, as many situations in modern times require. The safety and durability and, above all, superior penetration of this fine shotgun cannot be matched.
Screenshots
Artworks