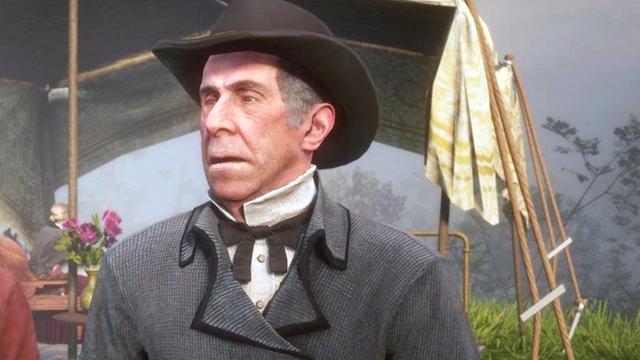 Mr. Horley is a character that appears in Red Dead Online.
Horley is a major character in Red Dead Online and the player's main point of contact in the story-based missions.
Horley is first encountered as he and two other men ambush the wagon holding the player. He easily talks into releasing the prisoners. He asks the player to follow him and he takes them to the camp of Jessica Clark, who informs the player of what has occured.
Mr. Horley: Character Info
Gender

Male

Nationality

United States

Affiliation

JB CrippsJessica LeClerkOld Man Jones
Performer / Actor

Larry Bull
Mr. Horley: Appearances
Game Edition

Red Dead Online
Screenshots
Artworks
Coming soon.