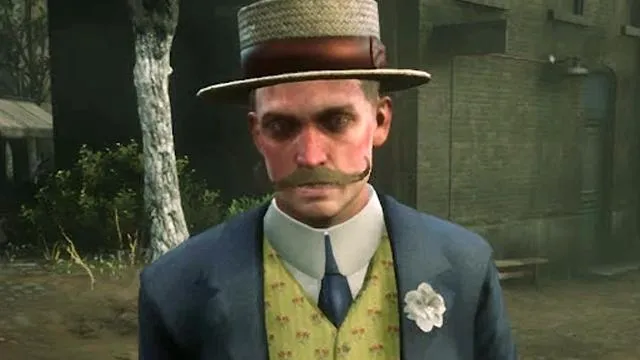 Nigel (Gavin's Friend) appears as a Stranger Character in Red Dead Redemption 2.
Nigel is an Englishman that can be encountered throughout the game as he spends most of his days desperately searching for his long-lost friend Gavin, whom he may never find.
He can appear at three different locations (Rhodes saloon, Roanoke Ridge, Saint Denis), and at a further four from Epilogue 1 onward (Blackwater, Tall Trees, MacFarlane's Ranch, east of Armadillo).
If you loot him, preferably not in town, you will obtain the "Letter to Nigel from Tom", which will help you to understand this side story.
Nigel (Gavin's Friend): Character Info
Role

Stranger Character

Gender

Male

Nationality

England

Also Known As

Gavin's Friend

Performer / Actor

Joseph Thompson