As we all know, Red Dead Online is still in its Beta phase and many people are not happy with the current state of the game, complaining about technical aspects such as stability of the servers and frequent disconnections, and also about creative aspects such as game modes, things to do, PVP & PVE activities and more...
In this article we'd like to take a look at and possibly imagine the future of RDO, trying to figure out which features and content might be added to the game world.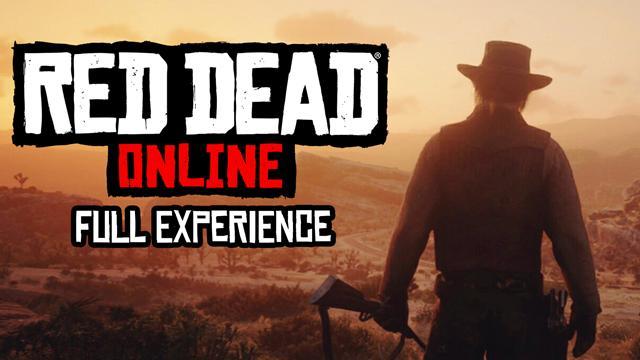 We will try to touch on various essential points that we believe could be added over time, and that would make the Red Dead Online multiplayer experience what we all feel is needed one day.
Properties & Ranches
The first topic I would like to talk about is the addition of purchasable properties. In these shelters, you would be able to rest your character, recover your health and stamina (just like it happens with the current camps), and where you would perform small leisure actions but also host different activities of greater importance in the game world (a bit like in the apartments in GTA Online, from where it is possible to host Heists missions).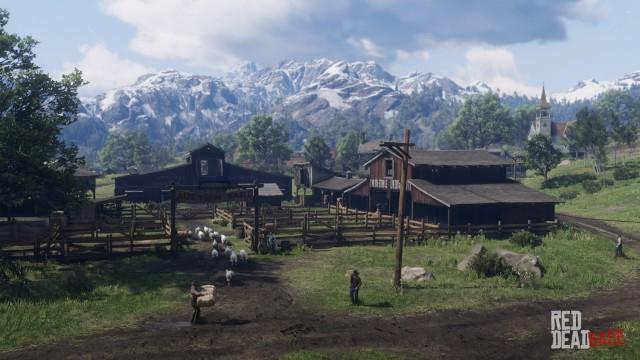 I'm pretty sure that one day we will be able to buy our own property in RDO. Be it small or large, cheap or more expensive. Being able to choose between ALL the houses and buildings scattered around the map would be really great. I believe indeed, given the size and characteristics of the map, that it is very important to be able to choose the exact location where we would like to live; far or near from the most populated and frequented centers, in the middle of a city like Saint Denis or totally isolated, in the middle of the countryside.
And here we can finally relate to something that would be really great and that many people want: life at Ranch. Being able to raise and care for animals, to own land that generates profit and where we can work a little like in the last missions of the Storyline with John Marston. Being able to move the bales of hay, milk the cows and live in peace. This would not exclude attacks or intrusions from other players, in fact one of the objectives could also be to protect our land and consequently our earnings. It would really be a first and important step towards being a real entrepreneur in an online world.
Bounty Hunting (PVP)
Another feature that I would really like to be added to the game, would be the possibility of being a professional Bounty Hunter (against other real players obviously).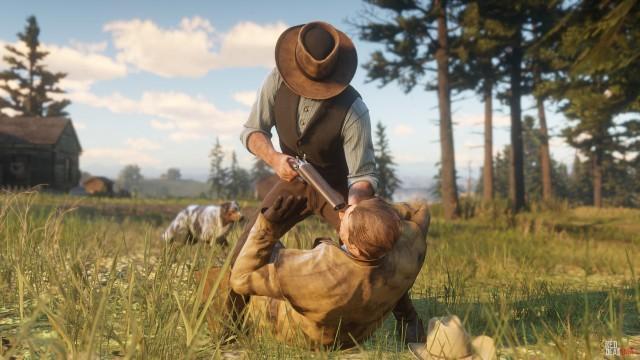 Imagine being able to finally have a real purpose in the freeroam. Hunting the players with a bounty on their heads and trying to collect them would be great! The Bounty system is already present in RDO but refers only to the PVE, meaning that if a real player behaves badly towards the NPCs or towards other real players, a bounty is placed on him but currently only NPCs are able to to hunt him down.
A cool scenario concerning this Bounty Hunting system would be the ability to hunt players with a bounty without being seen in the game radar. This could be possible in two ways; either with the inclusion of Hardcore sessions (already present in the first Red Dead Redemption) or thanks to the Player Radar and Visibility system already added in the game with First Content Update of February 26th.
What do I mean? As we know, thanks to the Player Radar and Visibility system, if a player is marked with a blue dot, which means he has behaved civilly, it's not be possible to see him on the radar within a certain distance. Well, imagine that you are that player and being on the hunt for a player with a bounty who can't see you on the radar if you keep yourself at a distance... and imagine you have a nice sniper rifle covering that distance you have to keep to not be caught. Well, it's game over!
Obviously the Bounty Hunting activity should pay well and give good earnings. To be able to do it as a primary activity would be fantastic!
Heists & Robberies
Another big addition that everyone expects are the Heists & Robberies.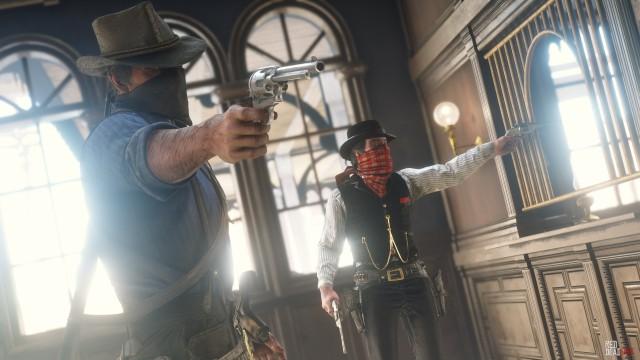 Simple. Organize with your friends or random players to deal with robberies, large or small, just like in GTA Online. A real novelty could be to also be able to face them completely on your own, at your own risk and danger, and to be able to do it not necessarily passing through a lobby but also in freeroam. Let's see what Rockstar has in store for us...
Animal Hunting Enhancements
Animal hunting is a very important element in the game world, both to rack up a few dollars and to eat and regenerate your own health.

Let's talk about hunting for money. For now it is possible to hunt but carry only a limited number of preys and carcasses, and then resell them. It would be nice one day, to be able to buy a Horse Carriage and be able to carry many more carcasses or goods for sale.
Duels
How can duels be missing in a western game?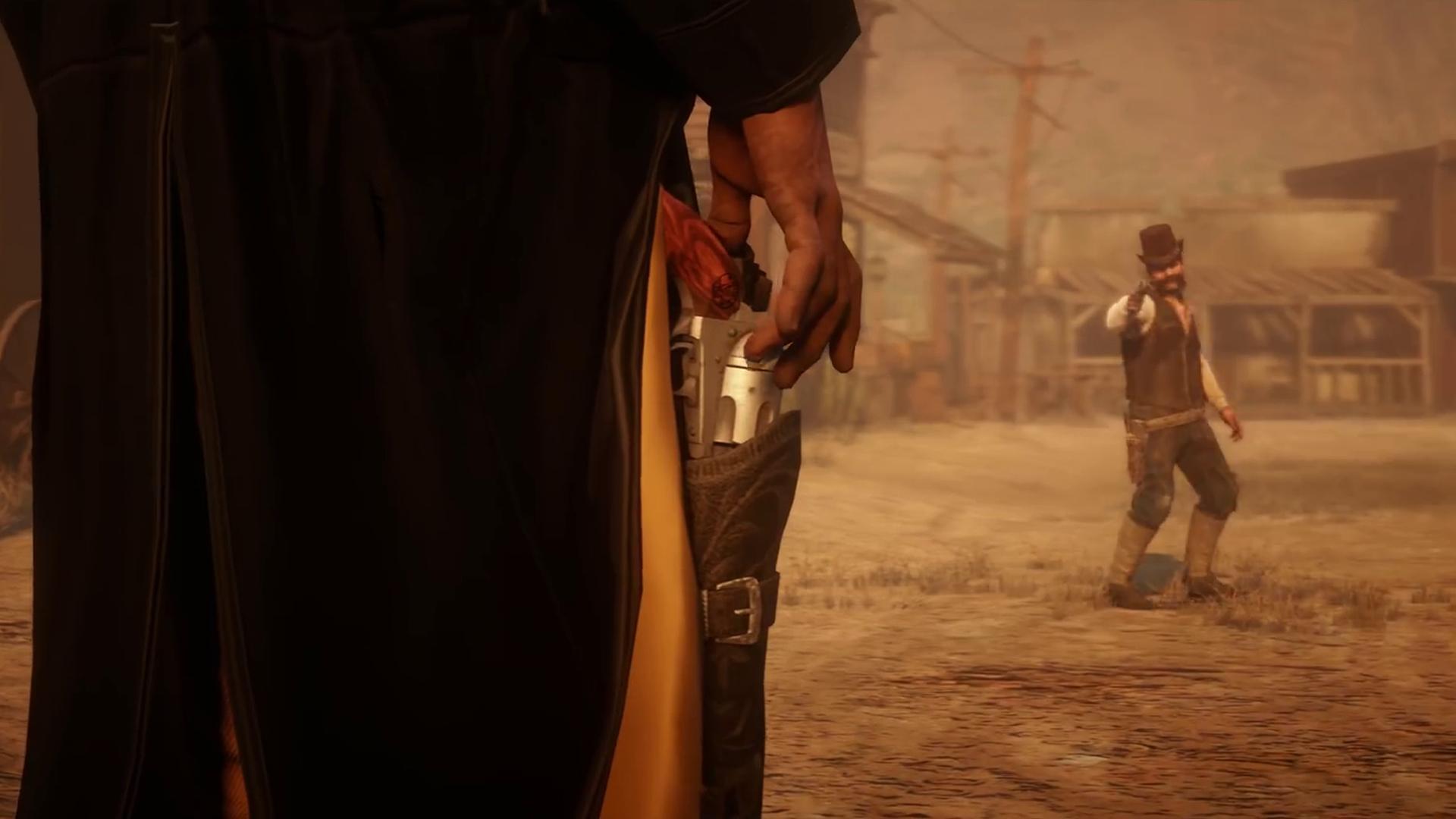 I'm sure that one day we will have the chance to duel with our bitter enemies in the desert cities of the game world. They could work as a form of small activity, without any loading but completely available in freeroam... Duels between fast gunslingers, with monetary bets from spectators (real players). The organization of official R* dueling tournaments would be an incredible novelty and a crazy thing!
General Activities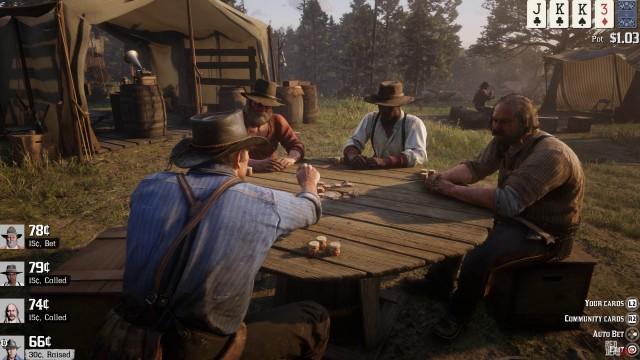 There are a lot of additional activities that could be included in the online world, such as:
Poker
Dominoes
Five Finger Fillet
Selling Horses
Purchasing Vehicles
Assassinations on commission
Air Balloon Races
Boat Races
PVP Scavenger Hunt
etc...
Rockstar Editor
Last but not least, the dream of all the in-game photographers, videomakers and content creators.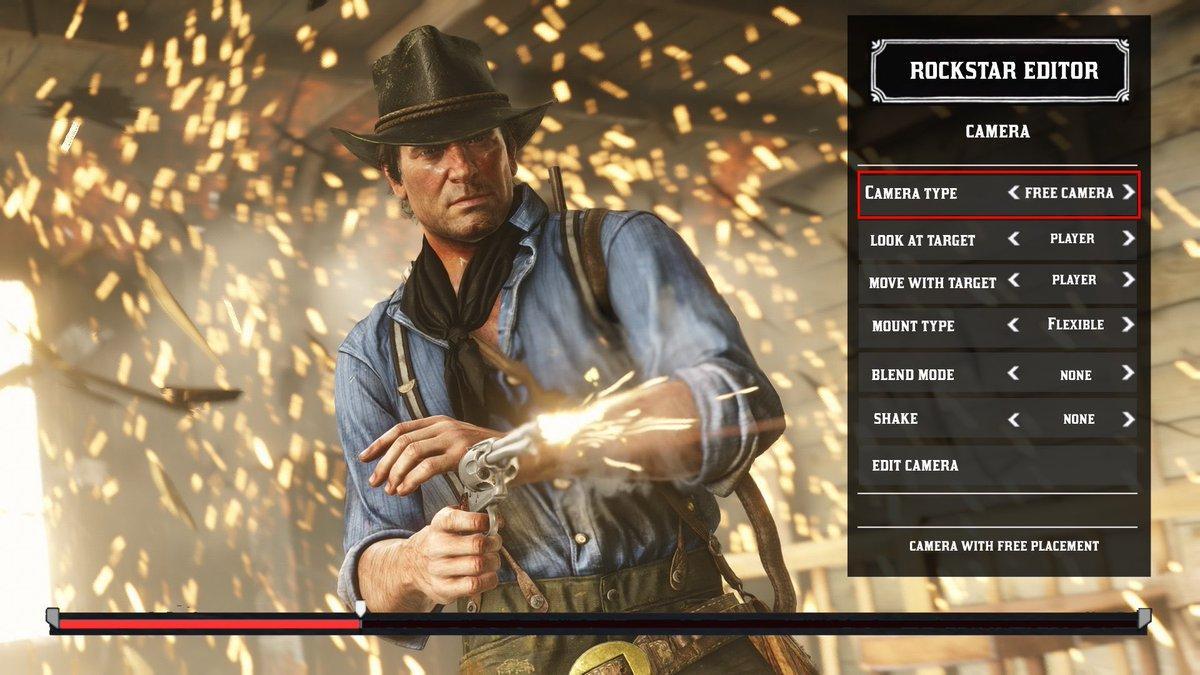 Fan-made Rockstar Editor concept by Reddit user bongos_mongos
In recent years, the community of content creators has developed and grown so much within the world of video games, especially within the community of Rockstar Games, thanks to its Rockstar Editor available in GTA V. Many are asking for its implementation also in RDR 2 and we hope it will arrive (soon). I'm pretty sure we will see it available sooner or later, as it is a very important tool for prolonging the life of the game itself, especially because there are those who have made photography or video editing their game priority.
These are just some ideas of what we might expect. If you have other ideas, let us know in the comments or on Twitter at @GTABase and tell us what you would like to see the most in the game world of Red Dead Online!