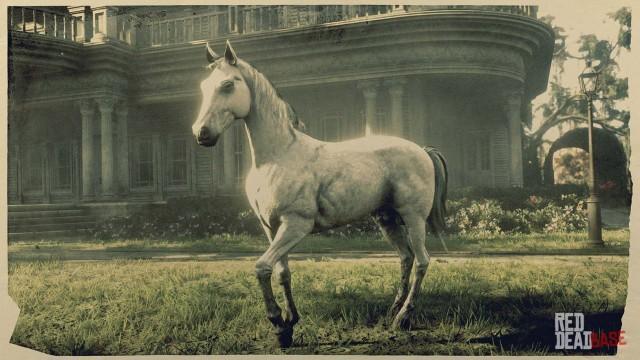 The complete Red Dead Redemption 2 Horses List, as of December 2023 features about 100 type of Horses across 22 different Horse Breeds. But what are the overall best horses in Red Dead Online? Which RDR2 horses are the fastest?
In this page you find the list of the Top 50 Best & Fastest Horses available in Red Dead Online Online (multiplayer) and Red Dead Redemption 2 (story mode), ranked by their Overall Rating. The overall rating for each horse is calculated from an average of all their stats (Health, Stamina, Speed, Acceleration and Handling).
Remember that you can buy and own multiple horses, and you can improve your horse attributes even further by increasing your Horse Bonding Level with your riding companion.
This list of the top Horses in RDR2 is updated to December 2023, including all the highest rated horses for PlayStation 4, Xbox One and PC, along with their Price Value. Some are only found in Red Dead Online, while others are currently exclusive to Story Mode.
Clicking on each horse brings you to their detailed information and Statistics, with everything about their performance and the location where to find them.
RDR2 & Red Dead Online: List of Top 50 Best Horses Ranked
For a full list of tips on looking after your horse, with details on bonding and which types of food to give your Horse, check out our dedicated guide.
To browse through all the Horses included in RDR2 & Red Dead Online, with custom filters and ability to sort by any statistics and specifications, see the complete Red Dead Redemption 2 Horses Database.