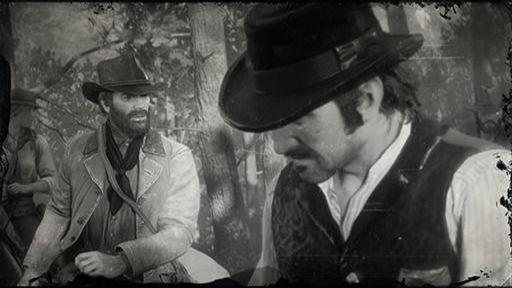 Mission Information
Mission Number

89

Story Chapter

Chapter 6

Mission Type

Mandatory

Description

With John assumed dead, and Abigail captured by Pinkertons, Dutch cuts them loose, and rides for Beaver Hollow. Arthur and Sadie head to Van Horn to rescue Abigail.

Protagonist (Playable)

Arthur Morgan

Location

Van Horn (Roanoke Ridge, New Hanover); Beaver Hollow (Roanoke Ridge, New Hanover)
Notes

Final Story Mission of Red Dead Redemption 2 played as Protagonist Arthur Morgan. Mission Soundtrack: "That's The Way It Is".

Rewards

Honor; Unlocks the "Redemption" Trophy / Achievement.
Mission Objectives
The following are the Mission Objectives required to obtain the Gold Medal:
Get 7 headshots while covering Sadie from the lighthouse
After Sadie is captured, reach Abigail and Sadie within 1 minute
Complete with at least 70% accuracy
Complete the mission without taking any health items
Note: You must complete all Gold Medal requirements in one single playthrough of the mission.
Gold Medal Video Walkthrough