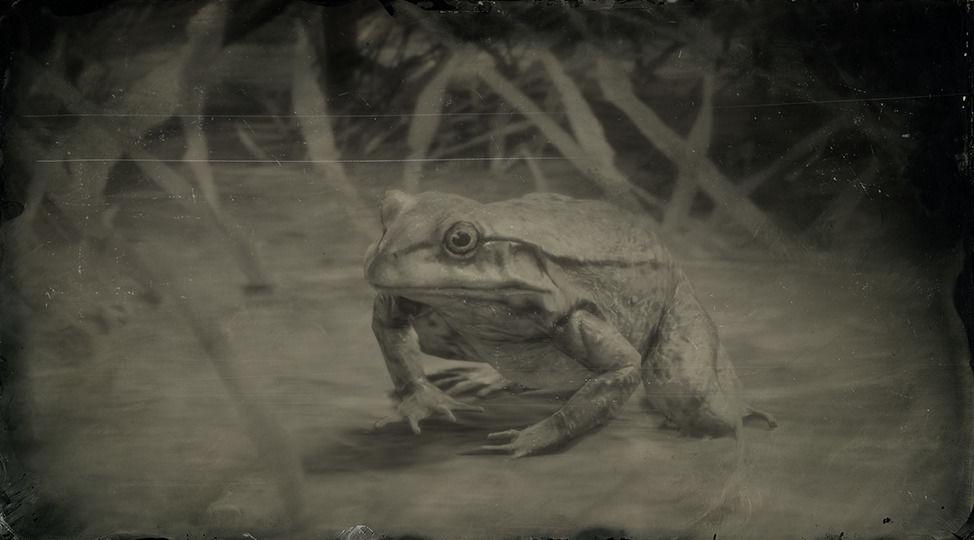 The American Bullfrog is a Small-sized animal of the Frog species, featured in Red Dead Redemption 2 and Red Dead Online.
This animal can be hunted, but cannot be skinned. Studying the American Bullfrog is required for the "Zoologist" Achievement.
American Bullfrog Details & Location:
The American Bullfrog is often found near calm and shallow waters in warmer climates like the Bayou and Bluewater Marsh. As carnivores, they prey on small fish and insects. They are cannibalistic, and will eat their own kind. The size of this species of frogs means that a Bow with Small Game Arrows is the ideal weapon when hunting. Their herptile meat can be used for food.
American Bullfrog Hunting Tips:
The American Bullfrog yields a carcass and herptile meat. Used in crafting and cooking or can be sold. Use a Bow with a Small Game Arrow for a clean kill.
Map Location - American Bullfrog
Where to find the American Bullfrog in Red Dead Redemption 2 - Map Location / Habitat:
The American Bullfrog is Commonly found in the swamps / bayous of Lemoyne.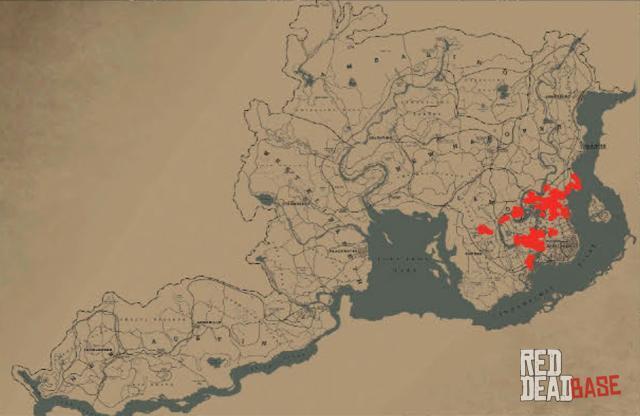 American Bullfrog Info
Scientific Name

Lithobates catesbeianus
American Bullfrog Appearances
Game Edition

Red Dead OnlineRDR 2 Story Mode
Screenshots
Artworks
Coming soon.