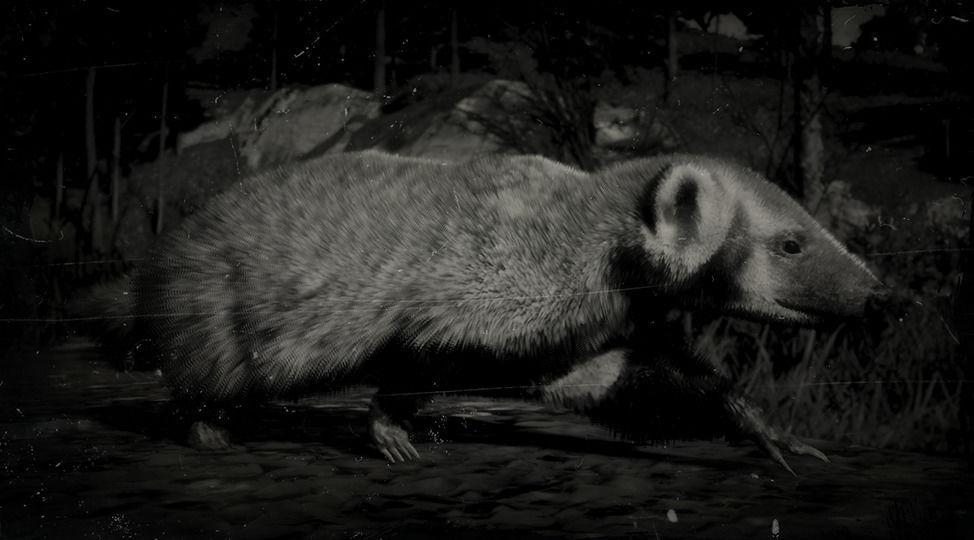 The American Badger is a Moderate-sized animal of the Badger species, featured in Red Dead Redemption 2 and Red Dead Online.
This animal can be hunted and skinned. Studying and skinning the American Badger is required for the "Zoologist" and "Skin Deep" Achievements.
American Badger Details & Location:
The American Badger can be found across the more arid climates of America. It is a fossorial carnivore, preying on squirrels, moles, prairie dogs and voles. Using a Varmint Rifle whilst hunting should result in a clean kill. Badger claws and pelts can be used for crafting, and badger meat can be eaten.
American Badger Hunting Tips:
The American Badger yields a pelt, claws and stringy meat. Used in crafting and cooking or can be sold. Use a Varmint Rifle for a clean kill.
Map Location - American Badger
Where to find the American Badger in Red Dead Redemption 2 - Map Location / Habitat:
The American Badger is Commonly found in the southern and western parts of Lemoyne, usually around water.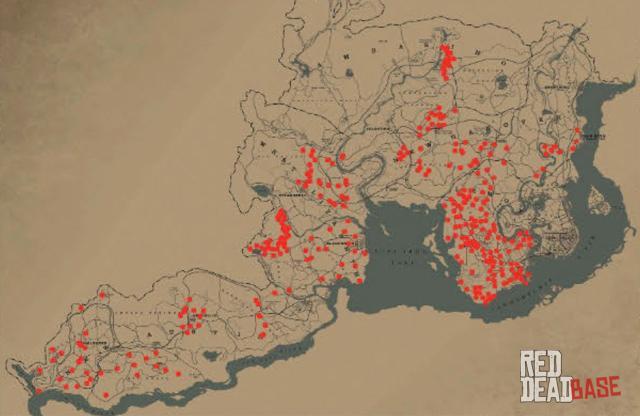 American Badger Info
Scientific Name

Taxidea taxus
American Badger Appearances
Game Edition

Red Dead OnlineRDR 2 Story Mode
Screenshots
Artworks
Coming soon.