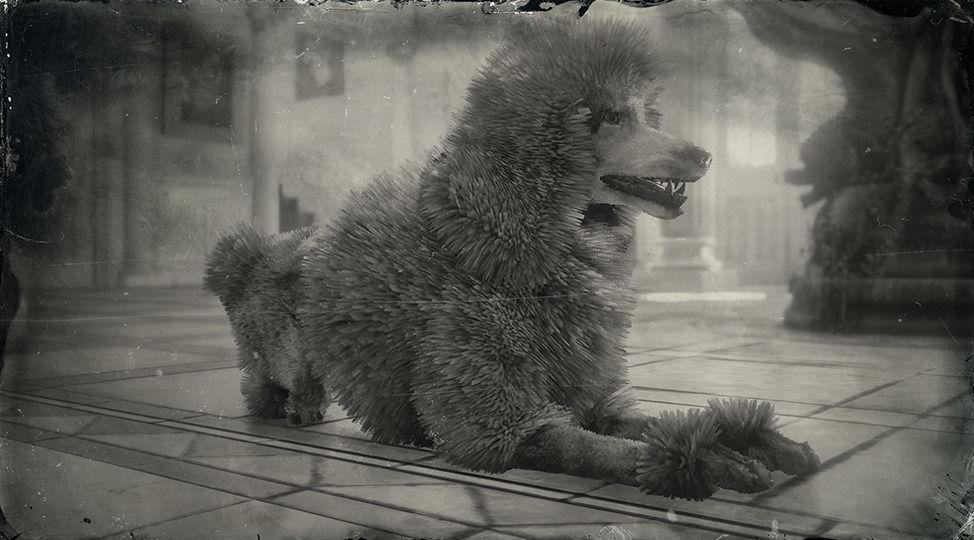 The Poodle is a Medium-sized animal of the Dog species, featured in Red Dead Redemption 2 and Red Dead Online.
This is a Domestic Animal, so killing it or harming it decreases Honor and attracts a Wanted Level.
Studying the Poodle is required for the "Zoologist" Achievement.
Poodle Details & Location:
Poodles can be found in the wealthy neighborhoods of St. Denis and Rhodes. Their omnivorous diet usually consists of dog food made up from meat, vegetable matter, and offal. Poodles are considered to be good duck and bird hunting companions.
Poodle Info
Scientific Name

Canis lupus familiaris
Poodle Appearances
Game Edition

Red Dead OnlineRDR 2 Story Mode
Screenshots
Artworks
Coming soon.