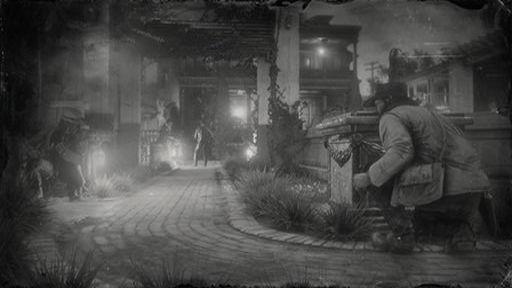 The gang attacks Bronte's mansion from the river to get rid of the threat of Bronte's men and to take revenge for the trolley station setup.
Mission Information
Mission Number

58

Story Chapter

Chapter 4

Mission Type

Mandatory

Mission Giver

Dutch van der Linde

Protagonist (Playable)

Arthur Morgan

Location

Saint Denis (Bayou Nwa, Lemoyne)
Featuring

Thomas "Skiff Captain"Angelo Bronte
Mission Objectives
The following are the Mission Objectives required to obtain the Gold Medal:.
Search every room in Bronte's mansion
Carry Bronte to the skiff within 1 minute 30 seconds
Get 20 headshots
Complete the mission without taking any health items
Note: You must complete all Gold Medal requirements in one single playthrough of the mission..
Gold Medal Video Walkthrough