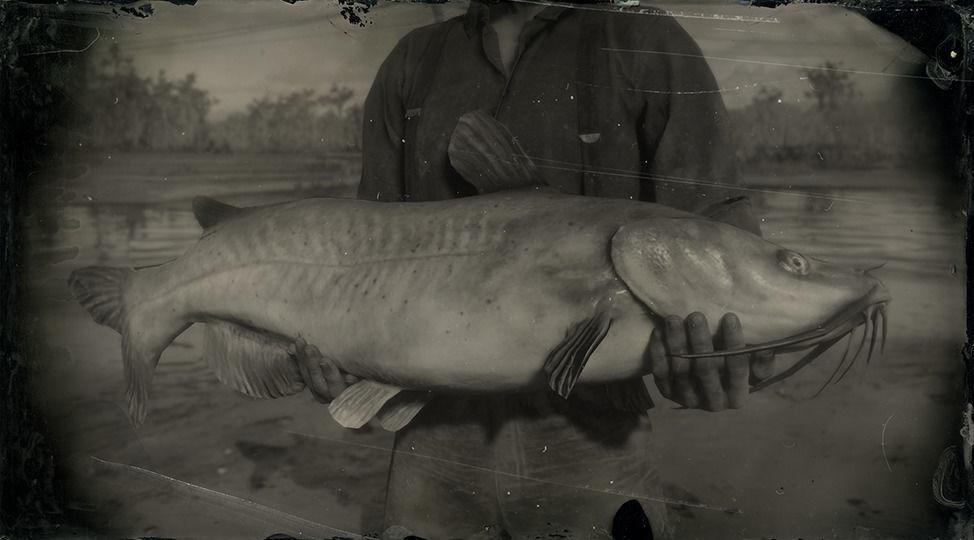 The Channel Catfish is a Medium-sized fish featured in Red Dead Redemption 2 and Red Dead Online.
It's not required for the "Zoologist" and "Skin Deep" Achievements.
Channel Catfish Details & Location:
Channel Catfish lurk deep in muddy swamp waters, where aquatic plants provide shade and cover. Large, with a keen sense of smell, they find Swamp Lures irresistible but ignore most natural baits. They dislike bright sunlight, being most active in overcast weather. In the Rio Bravo border region, the local folklore tells of a colossal Legendary Channel Catfish, but there are no official records of such a creature.
Channel Catfish Fishing Tips:
You are most likely to catch this type of fish using a Swamp Lure
Map Location - Channel Catfish
Where to find the Channel Catfish in Red Dead Redemption 2 - Map Location / Habitat:
The Channel Catfish is Found in the Swamps in the Swamp Region (Lemoyne), preferably with Overcast Weather.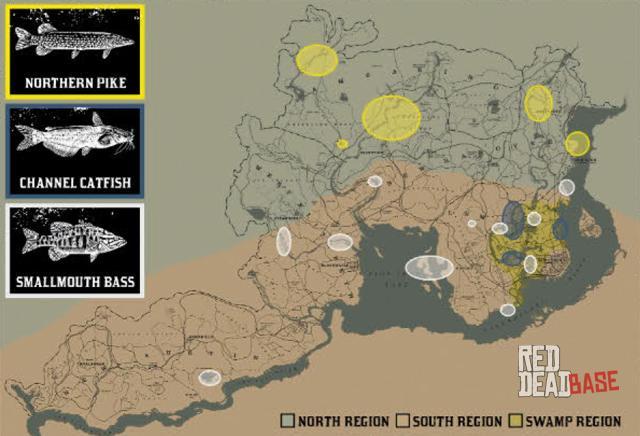 Channel Catfish Info
Animal Species

Channel Catfish

Animal Class

Fish

Animal Family

Ictaluridae

Size

Medium

Location

Found in the Swamps in the Swamp Region (Lemoyne), preferably with Overcast Weather

Hunting

Can be fished

Required for Achievement

No
Scientific Name

Ictalurus punctatus
Channel Catfish Appearances
Game Edition

Red Dead OnlineRDR 2 Story Mode
Screenshots
Artworks