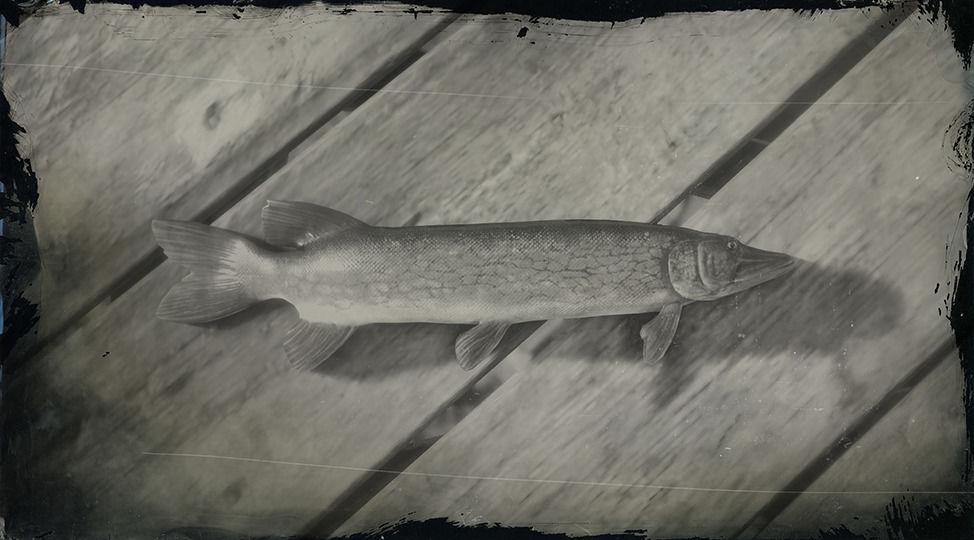 Chain Pickerel are a common sight in many of the country's lakes, rivers and swamps. The Chain Pickerel is a small but energetic, predatory fish. It reportedly favors corn and other food baits. Chain Pickerel prefer sunny weather. Fishermen in Big Valley claim that a Legendary Chain Pickerel can be found some way downriver from Cumberland Falls.
Fishing Details: Using a Corn Bait will increase your chances of a successful catch
Animal Information
Animal Species

Chain Pickerel

Animal Class

Fish

Animal Family

Esocidae

Size

Small

Location

Found in Lakes, Rivers and Swamps across all Regions, preferably with Sunny Weather

Hunting

Can be fished

Required for Achievement

No
Scientific Name

Esox niger
Appearances
Screenshots
Artworks
Coming soon.