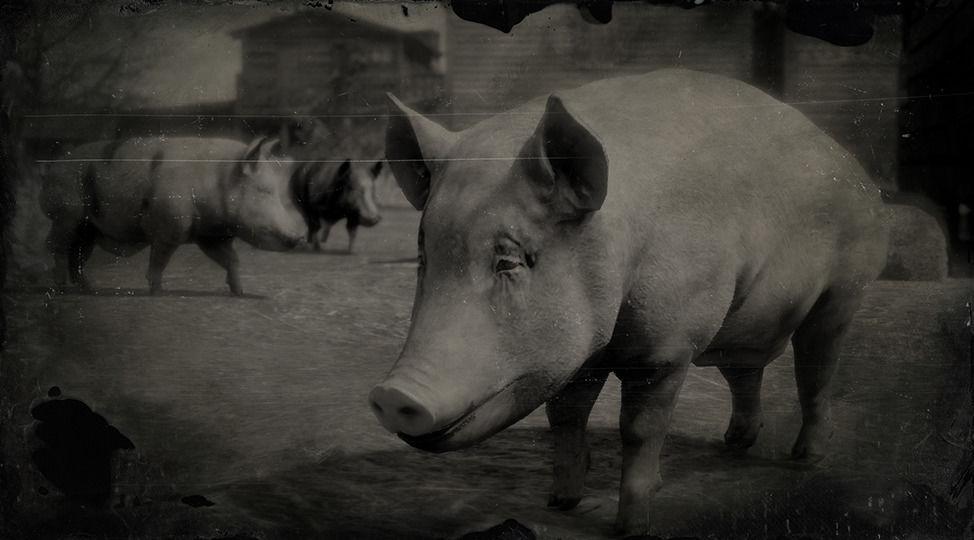 Berkshire Pigs can be found on ranches and in towns across New Hanover. As omnivores, their diet consists of mice, eggs, agricultural crops, fungi, roots, and grasses. A repeater, or a Bow with arrows, is considered to be the most effective weapon to use when hunting pigs. The tender meat is perfect for cooking, and their skin can be used for crafting.
Hunting Details: The Berkshire Pig yields a hide and tender pork meat. Used in crafting and cooking or can be sold. Use a repeater for a clean kill.
Notes

This is a Domestic Animal, killing it or harming it decreases Honor and attracts a Wanted Level.

Scientific Name

Sus scrofa domesticus
Map Location
Where to find the Berkshire Pig in Red Dead Redemption 2 (Map Location / Habitat):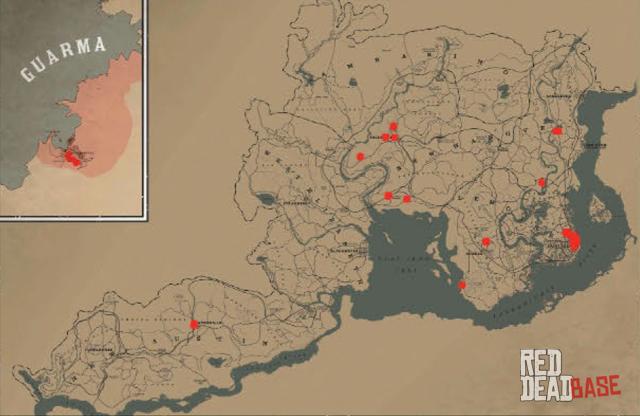 Appearances
Screenshots
Artworks
Coming soon.