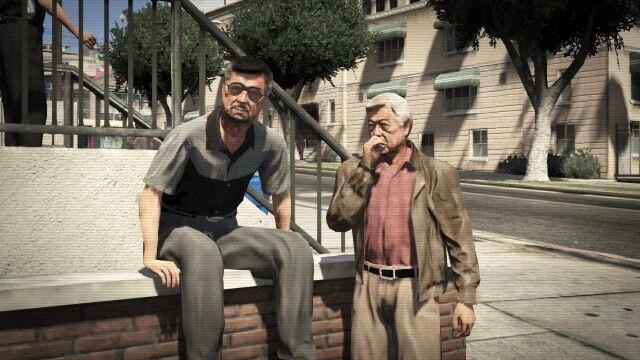 The Triads are a Gang featured in Grand Theft Auto V and GTA Online.
The Los Santos Triads are a large Chinese crime syndicate in the universe of Grand Theft Auto: V, appearing as the secondary group of antagonists, alongside the Ballas and the Lost MC.
They are led by Wei Cheng, the father of Tao Cheng, who attempts to strike a deal with Trevor Philips Enterprises about drug manufacturing and drug trade.
They can be found around Little Seoul in Story Mode, but also appear in Gang Attacks and biker resupply missions in Grand Theft Auto Online.
Wei Cheng and Tao Cheng are taken out at the end of the Story Mode, provided the "Deathwish" option is chosen.
This Gang also appears in Grand Theft Auto IV, GTA San Andreas and Grand Theft Auto III.
Triads: GTA V Info
Triads: GTA V Appearances
Appearances in Story Missions: