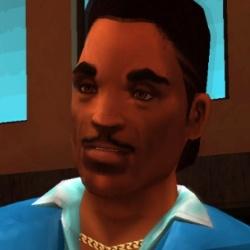 Lance Vance appears as a Major Character in GTA Vice City Stories.
Lance Vance is the brother of protagonist Victor Vance, and usually his right hand man.
After returning to Vice City, Lance slowly gets his brother involved in drug trafficking, working with Bryan Forbes and for the Mendez Cartel.
He returns as a main character in Grand Theft Auto: Vice City.
The character of Lance Vance also appears in GTA Vice City.
Lance Vance: Character Info
Role

Major Character

Gender

Male

Born In Year

1954

Nationality

Dominican RepublicUnited States

Location

1412 Hoarmont Avenue, Downtown; Apartment, Ocean Beach

Occupation

Drug Dealing; Gunrunning; Racketeering

Also Known As

Quentin; Q; The Manila Blilla; Lance Vance-erator; Lance-erator; Lance T. Vance

Performer / Actor

Philip Michael Thomas

Family
Notes

Weapon: Equalizer; Micro SMG; AK47; Assault Rifle.
Lance Vance: Appearances
Lance Vance Missions in GTA Vice City Stories:

Appearances in Story Missions: