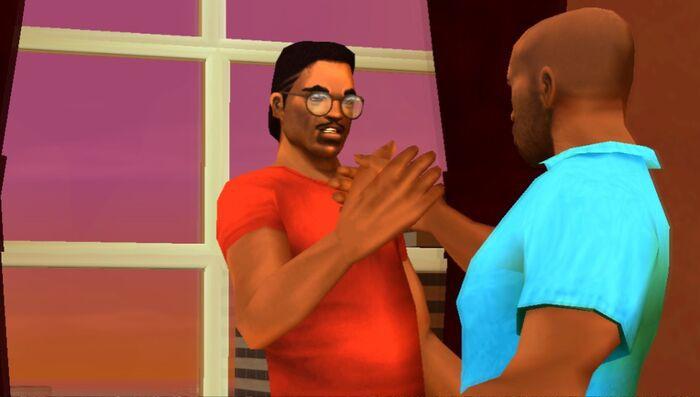 From Zero to Hero is a main story mission in GTA Vice City Stories, given by Lance Vance.
It's the 30° VCS mission in chronological order, and it becomes available after completing The Bum Deal and Snitch Hitch.
Victor and Lance steal a cocaine shipment that belongs to Jerry Martinez.
From Zero to Hero: Mission Objectives
Drive to the docks in Little Haiti.
Take out the gang members. Protect Lance and the trucks.
Get in the truck.
Follow Lance.
Cross the bridge and avoid incoming fire from the helicopter.
Follow Lance.
From Zero to Hero: Mission Info
Mission Number

30

Mission Type

Mandatory Mission

Mission Giver

Lance Vance

Location

1412 Hoarmont Avenue, Downtown

Available After Mission (Story Mode)

Required for 100%

Yes
Rewards

$3000; The bridges to eastern Vice City are reopened, allowing access to Ocean Beach, Washington Beach and Vice Point.; Pilotable aircraft, boats and their respective side-missions are now unlocked.; The player may now obtain a 6-star wanted level.

Unlocked Items

InfernusBrawn of the DeadSwinger's Club
From Zero to Hero: Video Walkthrough