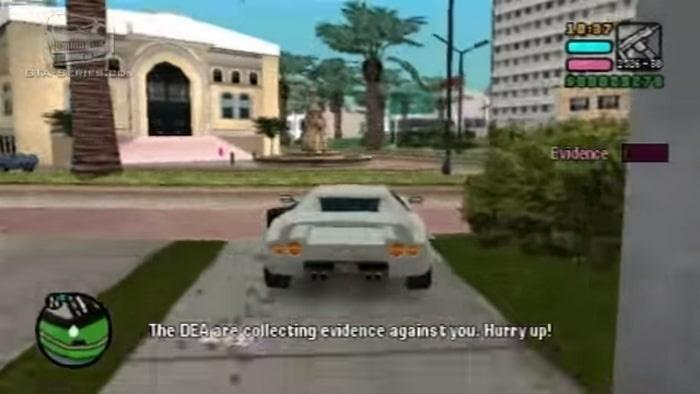 Turn on, Tune in, Bug out is a main story mission in GTA Vice City Stories, given by Lance Vance .
It's the 37° VCS mission in chronological order, and it becomes available after completing Hostile Takeover .
Victor takes out the bugging antennas placed on the roofs of the city's police stations in order to protect him and his brother.
Turn on, Tune in, Bug out: Mission Objectives
Go to Ammu-Nation.
The DEA are collecting evidence against you. Hurry up!
Collect a free rocket launcher from the shop keeper.
Exit the shop.
Use the rocket launcher to destroy the antenna on the Washington Beach police station roof.
Grenades can also be used to destroy antennae.
For every antenna you destroy, it takes the DEA longer to collect evidence.
Destroy the antenna on the Little Havana police station roof.
Destroy the antenna on the Downtown police station roof.
You've stopped the DEA collecting evidence! Now reduce your wanted level to zero.
Turn on, Tune in, Bug out: Mission Info
Mission Number

37

Mission Giver

Lance Vance

Mission Type

Mandatory Mission

Location

Lance's Apartment, Ocean Beach

Available After Mission (Story Mode)

Required for 100%

Yes
Turn on, Tune in, Bug out: Video Walkthrough