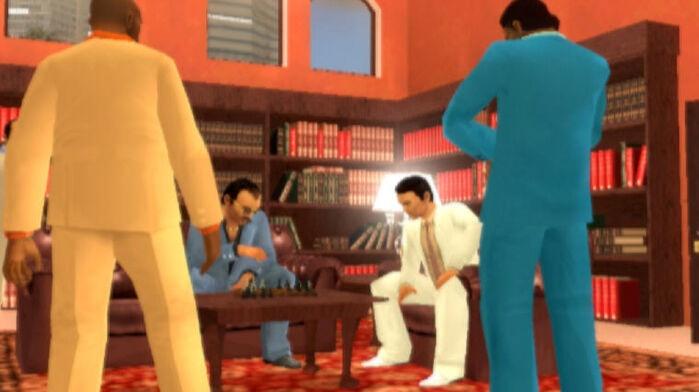 Burning Bridges is a main story mission in GTA Vice City Stories, given by Armando Mendez.
It's the 51° VCS mission in chronological order, and it becomes available after completing High Wire, Where it Hurts Most and Farewell to Arms.
Lance and Victor are captured by the Mendez Cartel after refusing their requests. They manage to escape, blowing up the airport fuel depot where they were held.
Burning Bridges: Mission Objectives
Lance is trapped behind the flames!
Find a way back inside the rescue Lance.
Find your way back inside the fuel depot.
Rescue Lance before the pressure causes the tanks to explode.
Shoot the valves to turn off the oil.
Two valves left.
One more valve to go.
All the fires are out - find Lance.
Get to the exit before this place blows.
Burning Bridges: Mission Info
Mission Number

51

Mission Type

Mandatory Mission

Mission Giver

Armando Mendez

Location

Mendez Mansion, Prawn Island

Available After Mission (Story Mode)

Required for 100%

Yes
Unlocked Items

Blitzkrieg Strikes Again

Featuring

MaverickPCJ-600Lance Vance
Burning Bridges: Video Walkthrough