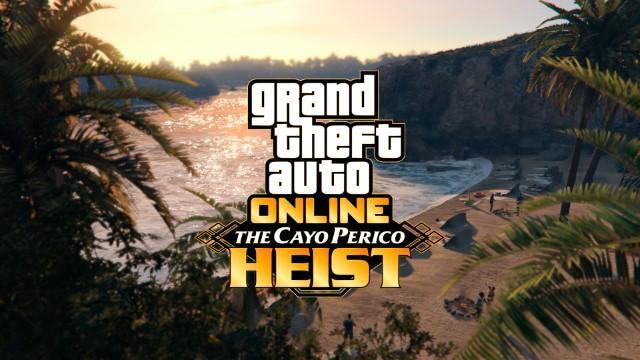 Release Date

December 15, 2020

Platforms

PC

PlayStation 4

Xbox One

Game Edition

GTA Online - PS4/XB1/PC
The Cayo Perico Heist Update is the biggest and most anticipated update in GTA Online, and it arrives on December 15, 2020!
The upcoming GTA Online update features the first-ever Map Expansion DLC in the history of the game, a brand new Heist and location, new vehicles, tactical weapons, and much more.
Stay tuned on this page, as we will be updating it with the full contents and Patch Notes as soon as they get revealed and discovered for the biggest GTA Online update ever. The Cayo Perico Heist DLC (GTA V Title Update 1.52) is set to release on December 15, 2020, for PlayStation 4, Xbox One, PC, and via backward compatibility also on PS5 and Xbox Series X|S.
Below you find everything that has been confirmed so far for The Cayo Perico Heist Update, along with Screenshots, Trailers and more.
GTA Online Map Expansion: Cayo Perico
With the 1.52 Update, GTA Online features the first-ever Map Expansion.
Starting December 15, 2020, we'll be traveling to an entirely new exotic location in GTA Online: the tropical island of Cayo Perico.
It's very likely that this new island will be available to play in free-roam, and not only when playing the Heist. We will update this article as soon as we have a confirmation on this.
Below you find an HD rendition of the Cayo Perico Map reconstructed by Reddit User Asger based on the Teaser clip released by Rockstar: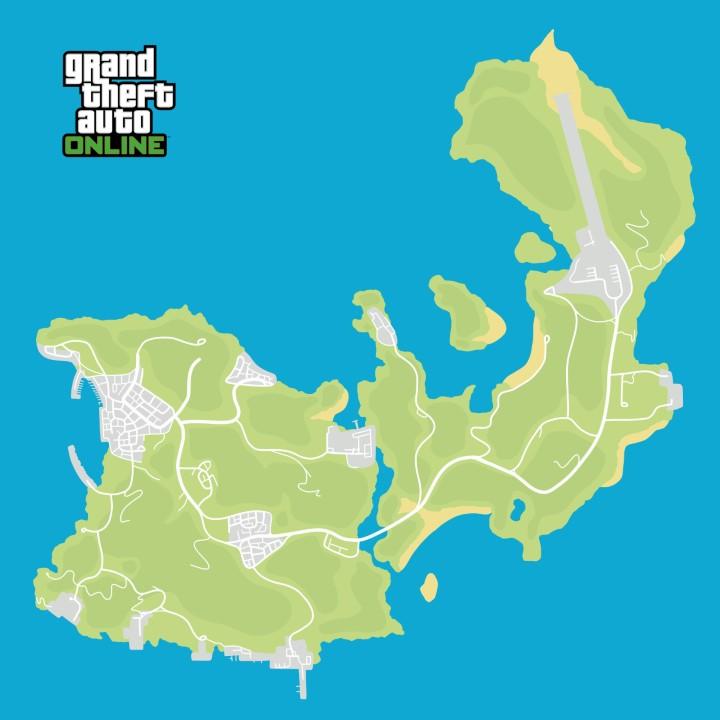 Features are hard to make out, but the main area seems to be around the size of Paleto Bay, Mount Chiliad, and Grapeseed combined, with some extra room to spare. It consists of what appears to be two main islands, one being the larger crescent-shaped island, with a smaller one in the cove to the north, between two peninsulas.
In the Teaser Trailer, we also got to see a riverside villa, with many different buildings, pools, and luxury decks with incredible ocean views.
GTA Online: The Cayo Perico Heist
The Cayo Perico Heist is the biggest, most daring, and action-packed feature added to GTA Online.
With the Cayo Perico Heist, you will infiltrate Cayo Perico, the island compound of the most notorious drug dealer in the world, and one of the world's most secure private islands. It will be up to you to find a way to breach it, evade or neutralize the heavily armed security forces, and escape with valuable evidence, art, gold, and a lot of money.
For the first time in GTA Online Heists, the Cayo Perico Heist gives you the ability to play everything solo - or alternatively in a crew of up to 4 players. You will be able to choose your tools and your approach.
The Rockstar teaser for this Heist was titled "El Rubio Dossier" - suggesting a police or government file about the criminal organization that we will try to take down.
GTA Online 1.52 Update: New Content
In addition to the brand new location and Heist, the biggest GTA Online Update ever also comes with:
New Vehicles
New Tactical Weapons
A very large, versatile, and heavily armed Submarine HQ
New social spaces to dance and party in with your friends
New world-class guest DJs
New Radio Stations with over 100 new songs
And more features
Stay tuned for more details on all of these new features coming soon!
GTA Online Title Update 1.52 Full Patch Notes
As part of the GTA Online Update 1.52, there will also be a number of general improvements and fixes.
Plus, the usual weekly special events and bonuses will take place over the coming months.
The full Patch Notes for Title Update 1.52 will be added to this article soon!
GTA Online Cayo Perico Screenshots
GTA Online Cayo Perico Artworks
GTA Online Cayo Perico Trailers