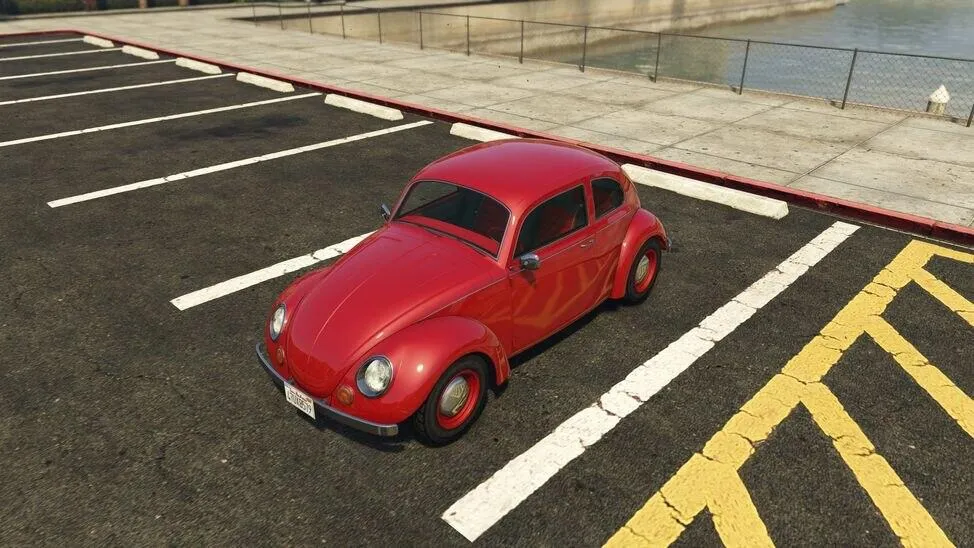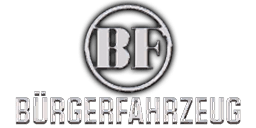 The BF Weevil is a Compacts Car featured in GTA Online, added to the game as part of the 1.52 Cayo Perico Heist update on December 22, 2020.
How to get the Weevil in GTA Online:
The Weevil can be obtained in GTA Online as a Bonus Reward, or it can be purchased for a price of $870,000.
The Weevil can be stored in any of your Properties/Garages as a Personal Vehicle. It can be customized at Los Santos Customs. You can also modify it in a Vehicle Workshop inside one of your owned properties.
Once acquired, you can request the delivery of the Weevil from the Mechanic.
How to unlock the Weevil Trade Price?
A trade price of $652,500 (Discounted)* can be unlocked for the Weevil.
*The discounted Trade Price for the Weevil is unlocked after the player has completed The Cayo Perico Heist Finale as a leader plus all Keinemusik DJ Requests.
How to get the BF Weevil for Free in GTA Online:
You can also get the Weevil for Free as a Bonus Reward by following these steps:
Complete the Cayo Perico Heist finale as a leader at least once
Wait for English Dave to contact you with a DJ Request mission
Complete all 3 Keinemusik DJ Requests. For each, you will have to wait 8 hours before English Dave gives you the next mission
After completing all 3 Keinemusik DJ Requests, English Dave will give you his custom Weevil car as a reward
You can collect the car for free at the LSIA Parking Lot
BF

Weevil in Real Life:

The design of the BF Weevil is based on a real life Volkswagen Beetle.
BF

Weevil Top Speed:

The actual top speed of the Weevil in GTA V is 102.25 mph (164.56 km/h) when it's fully upgraded, as it's been accurately tested in-game by Broughy1322.
Can you sell the Weevil in GTA Online?
Yes, you can sell the Weevil at Los Santos Customs, however, if you obtained it as a free reward, the resale price will only include 50% of the value of the upgrades you applied to the vehicle.
Weevil: GTA V Vehicle Info
Vehicle Class

Compacts

Manufacturer

BF

Vehicle Features

Has LiveriesHas VariantsHas Trade Price

How To Unlock

Complete all Keinemusik's requests sent by English Dave

GTA Online Price

$870,000

Trade Price

$652,500

(Discounted)*

Storage Location

Garage (Personal Vehicle)

Delivery Method

Mechanic

Modifications

Los Santos Customs

Variant / Conversion

Sell Price (Resale)

$522,000 ($722,403 when fully upgraded)

Race Availability

Can be used in Races

Top Speed - Game Files

83.89 mph (135.00 km/h)

Based on (Real Life)

Volkswagen Beetle
Seats

2

Mass / Weight

820

KG

Drive Train

RWD

Gears

4
Weevil: GTA V Performance
The below Top Speed & Lap Time have been accurately tested by
Broughy
.
Top Speed - Real

102.25 mph (164.56 km/h)

Lap Time

1:16.344

Bulletproof

No

Explosive Resistance

Amount of explosives required to destroy the Weevil, with 100% armor, and occupied by a player:

| Explosive Weapon | Amount |
| --- | --- |
| Homing Launcher / Oppressor Missiles / Jet Missiles | 1 |
| RPG / Grenades / Sticky Bomb / MOC Cannon | 1 |
| Explosive Rounds (Heavy Sniper Mk II) | 2 |
| Tank Cannon (Rhino / APC) | 1 |
| Anti-Aircraft Trailer Dual 20mm Flak | 1 |
Weevil: GTA V Statistics
Speed

72.43

Acceleration

47.00

Braking

8.67

Handling

53.94

Overall

45.51
Note: The above statistics are coming from the Rockstar official website.
Weevil Description:
You could pop up in a mood ring, rock a stack perm, roll a doobie and crash the stock market. Or, for a faster 70s vibe fix, you could just purchase the Weevil. Some fashions are timeless.
Weevil: GTA V Appearances
Release Date

December 22, 2020

DLC / Title Update

1.52 Cayo Perico Heist

Game Edition

GTA Online

Platforms

PC

PlayStation 4

Xbox One
Similar Vehicles
Model ID

weevil

Notes

*The discounted Trade Price for the Weevil is unlocked after the player has completed The Cayo Perico Heist Finale as a leader plus all Keinemusik DJ Requests.

Weevil: Vehicle Customization

Total Cost to Fully Upgrade in GTA Online

$400,805

Modification
GTA Online Price
Armor

No Armor

$1,000

Armor Upgrade 20%

$7,500

Armor Upgrade 40%

$12,000

Armor Upgrade 60%

$20,000

Armor Upgrade 80%

$35,000

Armor Upgrade 100%

$50,000

Brakes

Stock Brakes

$1,000

Street Brakes

$20,000

Sport Brakes

$27,000

Race Brakes

$35,000

Bumpers > Front Bumpers

Stock Front Bumper

$2,200

Bumper Delete

$4,600

Plastic Splitter

$7,400

Primary Splitter

$11,700

Secondary Splitter

$14,500

Carbon Splitter

$14,700

No Bumper & Primary Splitter

$14,900

No Bumper & Secondary Splitter

$15,100

No Bumper & Carbon Splitter

$15,300

Extended Bullbar

$15,500

Buggy Bullbar

$15,700

Baja Bullbar

$15,900

Injection Bullbar

$16,100

Chrome Extended Bullbar

$16,300

Chrome Buggy Bullbar

$16,500

Chrome Baja Bullbar

$16,700

Chrome Injection Bullbar

$16,900

Bumpers > Rear Bumpers

Stock Rear Bumper

$2,200

Rear Bumper Delete

$4,600

Plastic Rear Bumper

$7,400

Injection Rear Cage

$11,700

Buggy Rear Cage

$14,500

Baja Rear Cage

$14,700

Chrome Injection Rear Cage

$14,900

Chrome Buggy Rear Cage

$15,100

Chrome Baja Rear Cage

$15,300

Engine

EMS Upgrade, Level 1

$9,000

EMS Upgrade, Level 2

$12,500

EMS Upgrade, Level 3

$18,000

EMS Upgrade, Level 4

$33,500

Exhaust

Stock Exhaust

$260

Chrome Exhausts

$750

Big Bore Exhausts

$1,800

Upswept Exhausts

$3,000

Central Exhausts

$9,550

Upswept Central Exhausts

$9,750

Baby Stinger

$10,500

Big Bore Stinger

$12,000

Upswept Stinger

$13,750

Side Stinger

$14,625

Mega Stinger

$15,500

Mega Side Stinger

$16,475

Explosives

Ignition Bomb

$5,000

Remote Bomb

$7,500

Fenders

Stock Front Fenders

$300

Headlight Hoods

$900

Wire Stoneguards

$1,500

Blackout Covers

$1,700

Front Arch Extensions

$2,000

Carbon Fenders

$2,750

Chopped Fenders

$3,300

Primary Chopped Fenders

$3,900

Carbon Chopped Fenders

$4,350

Fender Delete

$5,000

Stock Rear Fenders

$300

Rear Arch Extensions

$900

Carbon Rear Fenders

$1,500

Chopped Rear Fenders

$1,700

Primary Chopped Rear Fenders

$2,000

Carbon Chopped Rear Fenders

$2,750

Fender Delete

$3,300

Hood

Stock Hood

$1,600

Secondary Hood

$3,000

Carbon Hood

$5,000

Foglight Hood

$8,000

Secondary Foglight Hood

$9,600

Carbon Foglight Hood

$11,000

Hood Accessories

None

$200

Adventure Kit

$750

Horns
See the full list of the available Horns options »
Lights > Headlights

Stock Lights

$600

Xenon Lights

$7,500

Lights > Neon Kits
See the full list of the available Neon Kits options »
Livery

None

$11,400

Hot Rod Flames

$18,240

Purple Flames

$19,380

Backyard Camo

$20,520

Arid Camo

$21,660

BF Cup Car

$22,800

Stronzo Racing

$23,370

Evil Weevil

$23,939

Barnfind

$24,510

Forgotten Racer

$25,080

Beatnik Beater

$25,650

Tie Dyed

$26,220

Flower Power

$26,789

Peace, Man

$27,360

Trippy Vibes

$27,930

Love Machine

Reward

Plates

Blue on White 1

$200

Blue on White 2

$200

Blue on White 3

$200

Yellow on Blue

$300

Yellow on Black

$600

Respray
See the full list of the available Respray options »
Roll Cage

No Roll Cage

$700

Half Cage

$1,100

Half Cage & Sports Seats

$1,350

Half Cage & Street Seats

$1,500

Cage & Drift Seats

$2,750

Cage & Drag Seats

$3,600

Cage & Race Seats

$4,900

Cage & Carbon Seats

$5,800

Roof

Stock Roof

$200

Primary Sunstrip

$700

Secondary Sunstrip

$1,150

Vintage Rack

$1,600

Seaside Getaway

$1,950

Tire Rack

$2,400

Offroad Rack

$2,500

Vintage Rack & Board I

$2,850

Vintage Rack & Board II

$3,400

Vintage Rack & Board III

$3,950

Basic Rack & Board I

$4,500

Basic Rack & Board II

$5,50

Basic Rack & Board III

$5,550

Modern Rack & Board I

$6,000

Modern Rack & Board II

$6,350

Modern Rack & Board III

$6,650

Modern Rack & Board IV

$6,950

Skirts

Stock Skirts

$2,500

Basic Running Boards

$5,500

Chrome Running Boards

$8,000

Primary Running Boards

$10,500

Secondary Running Boards

$14,000

Carbon Running Boards

$14,500

Offroad Kit

$15,000

Spoilers

None

$6,000

Primary Race Wing

$7,050

Carbon Race Wing

$10,000

Primary Drag Wing

$13,000

Carbon Drag Wing

$14,000

Extreme Aero Wing

$16,000

Suspension

Stock Suspension

$200

Lowered Suspension

$1,000

Street Suspension

$2,000

Sport Suspension

$3,400

Competition Suspension

$4,400

Race Suspension

$4,600

Transmission

Stock Transmission

$1,000

Street Transmission

$29,500

Sports Transmission

$32,500

Race Transmission

$40,000

Turbo

None

$5,000

Turbo Tuning

$50,000

Wheels > Wheel Type
See the full list of the available Wheel Types options »
Wheels > Wheel Color
See the full list of the available Wheel Colors options »
Wheels > Tire Design

Stock Tires

$200

Custom Tires

$5,000

Wheels > Tire Enhancements

Standard Tires

$200

Bulletproof Tires

$25,000 (Rank 20)

Low Grip Tires

$500 (at LS Car Meet)

Wheels > Tire Smoke
See the full list of the available Tire Smoke options »
Windows

None

$500

Light Smoke

$1,500

Dark Smoke

$3,500

Limo

$5,000
Weevil: GTA V Screenshots
Weevil: Custom Paint Jobs
Weevil Video