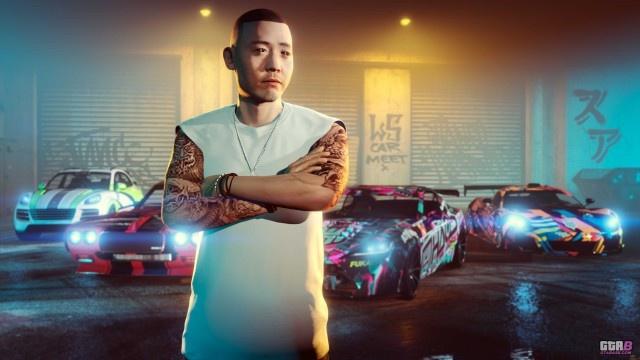 The PS5 & Xbox Series X|S editions of GTA Online introduced Hao's Special Works, a new Auto Shop located inside the LS Car Meet, which allows you to upgrade select vehicles with exclusive speed improvements. At the moment, only a few vehicles are eligible for these modifications.
On this page, you find the list of the best & fastest HSW Cars and Vehicles in GTA Online for PS5 & XSX, ranked by the Top Speed they can achieve thanks to the HSW mods. These performance upgrades add a second bar to the acceleration statistic and make vehicles reach crazy top speeds.
This list of the fastest HSW Cars in GTA Online is updated to November 2023, featuring all the compatible HSW vehicles added so far. We'll keep this list updated when more vehicles get these exclusive upgrades on PlayStation 5 & Xbox Series X|S.
Of course, top speed is not the only factor to consider in the overall performance of a vehicle. By clicking on each HSW vehicle below, you will find all their detailed information and statistics. It's also important to note that HSW mods can be disabled in races by the host.
The Top Speeds of the Hao's Special Works vehicles have been accurately tested by Broughy1322 in a long straight line with the vehicles fully upgraded. For all the details on his tests, check out the full explanation of how the Top Speed values were calculated.
How To Unlock Hao's Special Works in GTA Online:
In order to get access to Hao's Special Works upgrades, you must first unlock the Auto Shop - which is exclusive to the PlayStation 5 and Xbox Series X|S editions of GTA Online.
When playing GTA Online, you will receive a call from Hao, and he will ask you to go to his garage and complete a Time Trial using one of his HSW modified vehicles. The Time Trial is very easy, giving you plenty of time to complete it.
After completing the Time Trial, also make sure to purchase an LS Car Meet Membership if you haven't already: you can purchase it from Mimi inside the LS Car Meet.
Once you've done these steps, the Modding Area of the LS Car Meet will be taken over by Hao's Auto Shop, which will give you access to additional HSW upgrades for Engine, Transmission, Turbo, Brakes, Suspension, and more.
Note: If you're a returning player from PS4 or Xbox One, you'll receive a fully HSW-upgraded Karin S95 completely for free.
What is the Fastest HSW Vehicle in GTA Online?
After the "San Andreas Mercenaries" Update, the fastest HSW car in GTA Online is now the Itali GTO Stinger TT, which can reach the crazy top speed of 168.50 mph.
Based on a real-life Ferrari Roma, the Stinger TT can be purchased from Legendary Motorsport for $2,380,000, but you'll also need an additional $1,418,000 to make it compatible with HSW mods.
The Stinger TT is followed in performance by a motorcycle, with the Hakuchou Drag Bike reaching a top speed of 157.50 mph (253.47 km/h) thanks to the exclusive HSW upgrades.
GTA Online: List of Best & Fastest HSW Cars (Ranked by Top Speed)
Video: Fastest Hao's Special Works Vehicles
Below you find Broughy1332's video, showing and analyzing the fastest HSW cars and vehicles in GTA Online in terms of top speed:
For a more complete ranking of cars, check out our guide on the best and overall fastest cars in GTA Online.
To browse through all the vehicles included in GTA 5 & GTA Online, with custom filters and the ability to sort by any statistics and specifications, see the complete GTA 5 & GTA Online Vehicles Database.