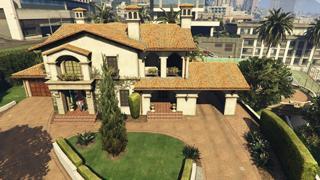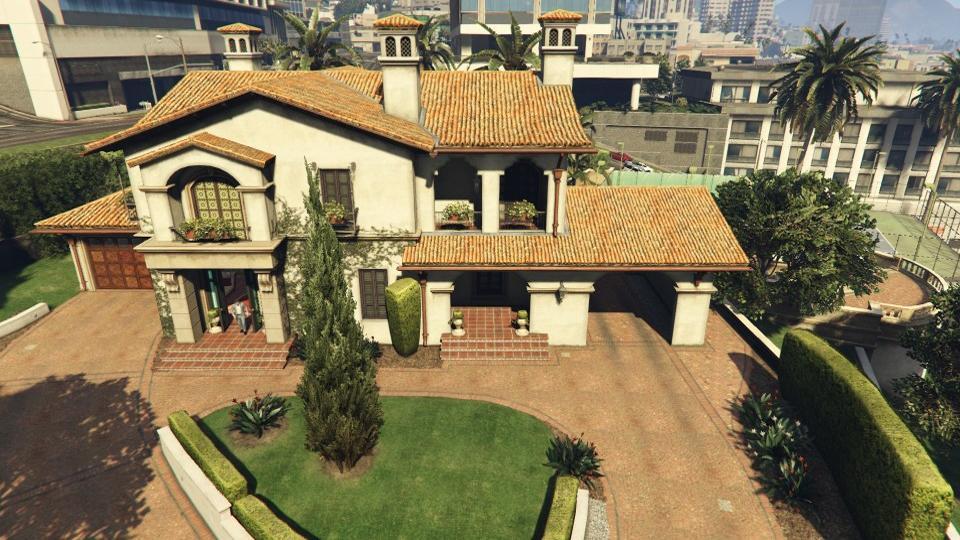 The De Santa Residence is the mansion owned by protagonist Michael De Santa in Grand Theft Auto V.
The safehouse is located in Rockford Hills, Los Santos.
Property Information
Property Type

Safehouse

Location

Rockford Hills, Portola Drive

Available After Mission (Story Mode)

State / Area

North Los Santos

Can be Owned by

Michael

Vehicles Capacity

3

Occupant Characters

Michael De SantaAmanda De SantaJimmy De SantaTracey De Santa

Parked Vehicles
Notes

Becomes available after completing "Complications"; Temporarily unavailable between "Caida Libre" and "Monkey Business", and between "Bury the Hatchet" and "Fresh Meat".
Mission Appearances
Screenshots
Artworks
Coming soon.