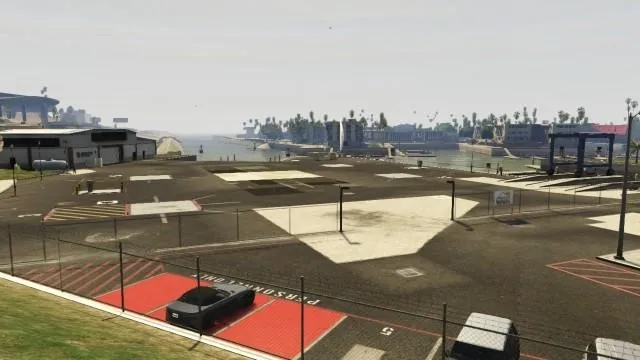 The Vespucci Helipad is one of the Vehicle Storage properties that can be purchased in the Story Mode of Grand Theft Auto V.
It's located in Puerto Del Sol, Shank Street, West Los Santos.
How to buy the Vespucci Helipad in GTA V:
The Vespucci Helipad becomes available after the mission Nervous Ron and can be purchased for a price of $419,850 by approaching the "On Sale" sign near the property.
It can be owned by Michael or Franklin.
Vespucci Helipad Income & Benefits:
Acquiring this property allows helicopters to be stored.
Property Information
Property Type

Vehicle Storage

Location

Puerto Del Sol, Shank Street

State / Area

West Los Santos

Available After Mission (Story Mode)

Story Mode Price

$419,850

Property Benefits

allows helicopters to be stored