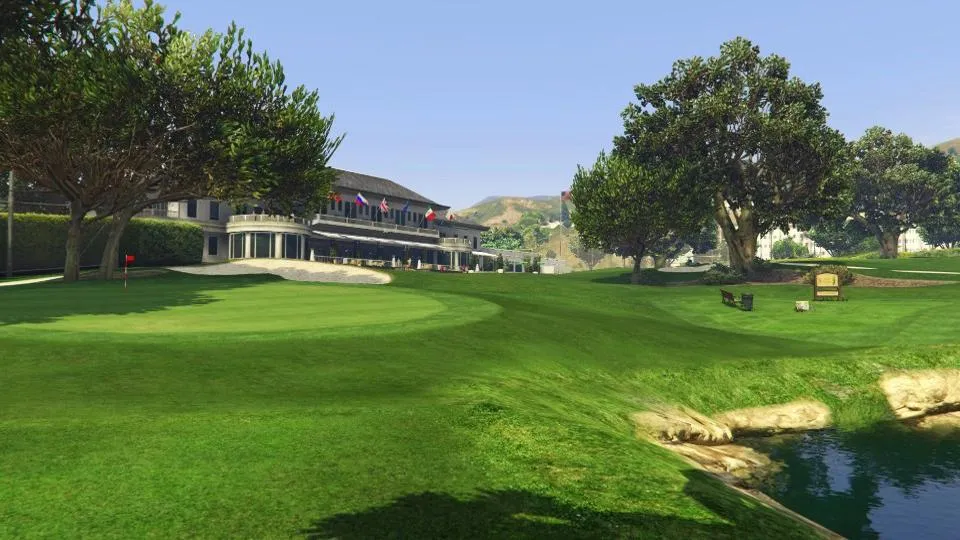 The Los Santos Golf Club is one of the Business properties that can be purchased in the Story Mode of Grand Theft Auto V.
It's a Country Club located in Richman, Dorset Drive, North Los Santos.
How to buy the Los Santos Golf Club in GTA V:
The Los Santos Golf Club becomes available after the mission Nervous Ron and can be purchased for a price of $150,000,000 by approaching the "On Sale" sign near the property.
It can be owned by Michael or Franklin or Trevor.
Los Santos Golf Club Income & Benefits:
Los Santos Golf Club generates a weekly income of $264,500, meaning it will take you 568 weeks to turn the investment into profit.
Acquiring this property allows players to play golf free of charge, and the owner can wear any clothing while playing golf.
Property Information
Property Type

Business

Business Type

Country Club

Location

Richman, Dorset Drive

State / Area

North Los Santos

Available After Mission (Story Mode)

Story Mode Price

$150,000,000

Parked Vehicles

Income per week

$264,500

Weeks to Break-even

568

weeks

Property Benefits

allows players to play golf free of charge, and the owner can wear any clothing while playing golf
Mission Appearances
Appearances in Story Missions:
Los Santos Golf Club Screenshots