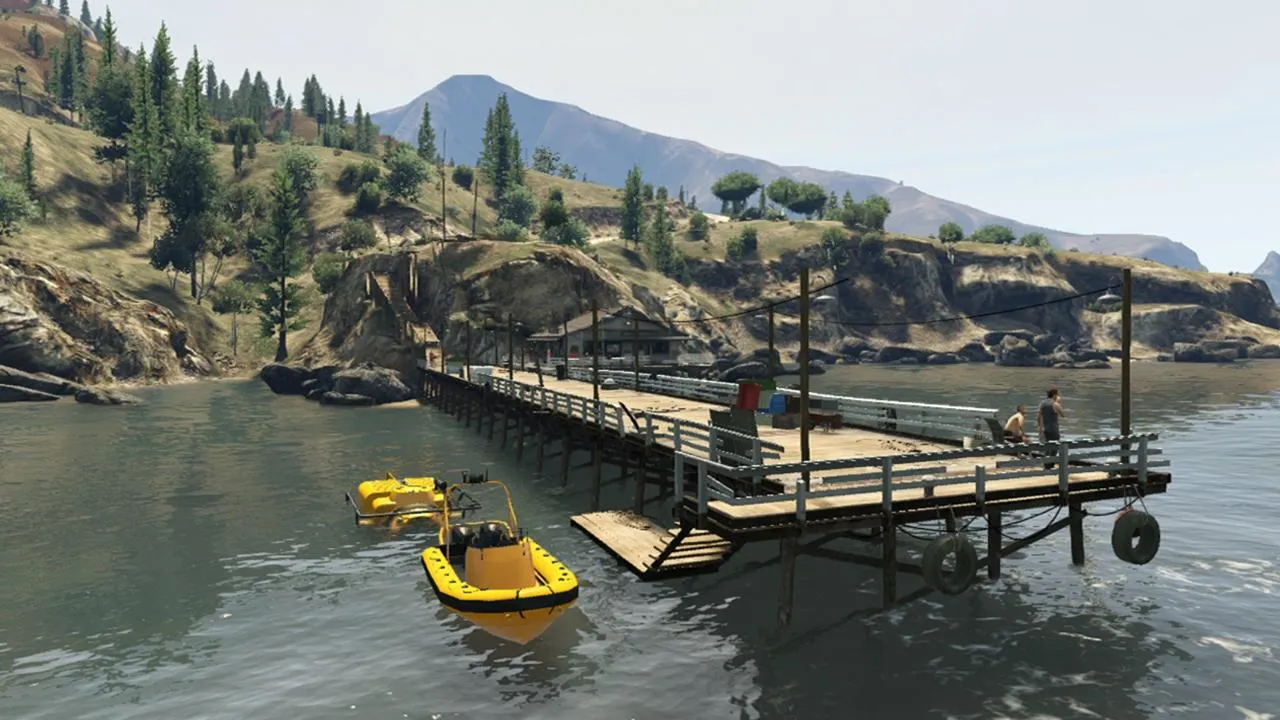 The Sonar Collections Dock is one of the Business properties that can be purchased in the Story Mode of Grand Theft Auto V.
It's a Dock located in Paleto Cove, Blaine County.
How to buy the Sonar Collections Dock in GTA V:
The Sonar Collections Dock becomes available after the mission The Merryweather Heist (Offshore) and The Merryweather Heist (Freighter) and can be purchased for a price of $250,000 by approaching the "On Sale" sign near the property.
It can be owned by Michael or Franklin or Trevor.
Sonar Collections Dock Income & Benefits:
Acquiring this property allows Michael to unlock and play the Strangers and Freaks mission "Death at Sea" and unlocks the Nuclear Waste collections. Income: $23,000 per nuclear waste collected, plus $250,000 for collecting all the waste (Break-even Point: 11 nuclear wastes).
Property Information
Property Type

Business

Business Type

Dock

Location

Paleto Cove

State / Area

Blaine County

Available After Mission (Story Mode)

How To Unlock

Becomes available after completing The Merryweather Heist.

Story Mode Price

$250,000

Parked Vehicles

Nuclear Waste Collectibles

Death at Sea Side Mission

Property Benefits

allows Michael to unlock and play the Strangers and Freaks mission "Death at Sea" and unlocks the Nuclear Waste collections. Income: $23,000 per nuclear waste collected, plus $250,000 for collecting all the waste (Break-even Point: 11 nuclear wastes)
Mission Appearances
Appearances in Story Missions: