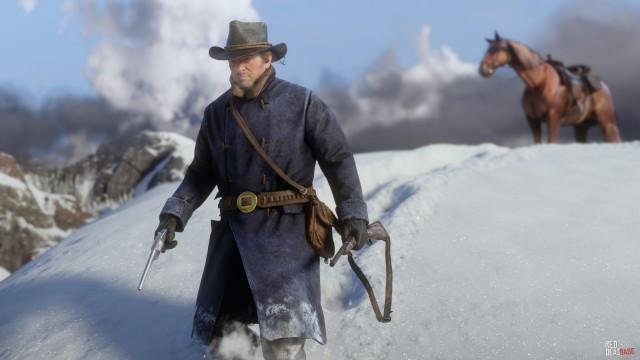 Arthur Morgan, The Beloved Outlaw
Arthur Morgan, the main protagonist of Red Dead Redemption 2, is one of the most beloved protagonists of all time. There are many facts that make Arthur such a lovable and enigmatic character, his honor and morality being chief among them. He has quickly and definitively become one of the greatest video game protagonists of all time.
The history of video games is littered with memorable characters. Yet, there is something special that keeps Arthur Morgan dear to our hearts. We are going to break down what makes Arthur Morgan the greatest protagonist of all time.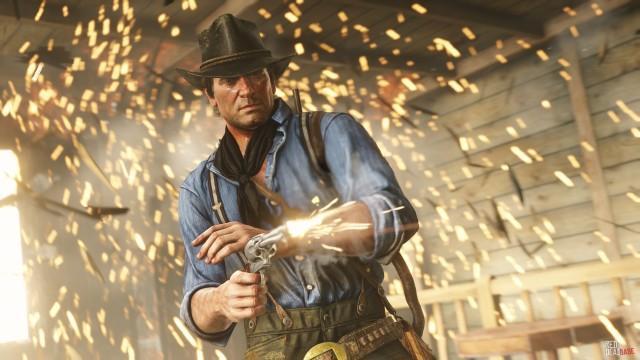 An Honorable Man
Arthur is overall honorable at heart, but the player may choose which decisions to make in order to suit their play style. This attention to detail by Rockstar allows the player to make Arthur behave in any way they wish. Unlike Trevor in GTA5 (who makes a cameo in Red Dead Redemption 2 by the way), who is so crazy that any action by the player can be deemed realistic to the character, Arthur is very complicated. He has many sides and many emotions. That being said, any action made by Arthur can be understood as true to himself, because outside forces make him choose bad decisions as well as good.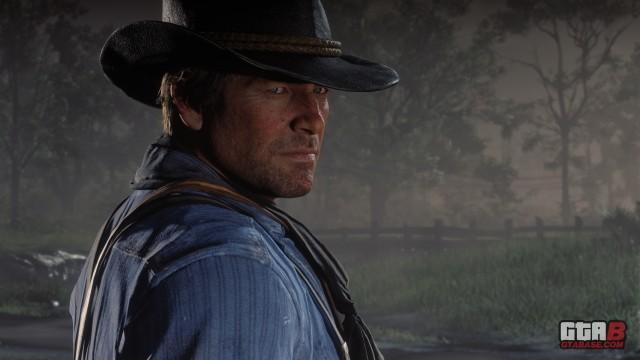 An Epic Campaign
Arthur is the protagonist we have the most time within all of Rockstar Games history. With the Red Dead Redemption 2's main story plus side missions topping out at over 40+ hours, many sides of Arthur are shown. What really makes Arthur great is the transformation, the character growth he experiences throughout the story. Once he knows his fate, he changes his motivations and tries to put John on the fast track to freedom. He lives vicariously through John and tries to help him live the life that Arthur missed out on.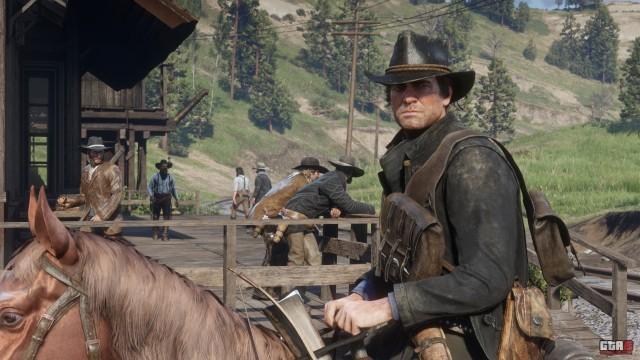 A Loyal Soldier
Even though he starts as subordinate to Dutch, we don't see him as less-than. Rather, we view Arthur as extremely loyal, and willing to do the dirty work that other gang members are not interested in. Arthur is shown as extremely capable, he adapts to pretty much any situation he comes across. Whether it's hunting, horsemanship, shooting, robberies of any kind, Arthur proves that he is the go-to guy in the Van der Linde Gang.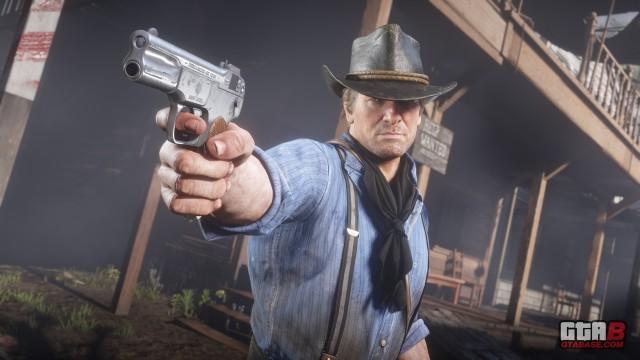 Living Up To The Hype
When the original trailer for Red Dead Redemption 2 came out, fans were skeptical if an entirely new character could live up to the very high standard that John Marston had given them almost a decade earlier. By the end of the game, Arthur proves to be a truly endearing person. His vulnerability is on center stage throughout the final chapter of the game, and his conversation with Rains Fall, the revelation of his family's fate, and the deep sadness he shows are all very important parts of Arthur's motivation.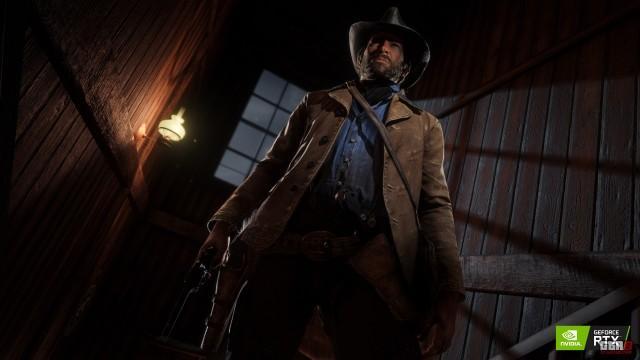 Arthur, The Tragic Hero
He has been hurt deeply by the unfair and cruel world he has been forced to adapt to, and he uses these sad moments to fuel his energy to move on. In truth, many of the decisions Arthur makes to help others throughout Red Dead Redemption 2, are coming from a place of wisdom and empathy. Arthur has been through hardship and tragedy. When he helps someone like Brother Dorkins, who wishes to free the enslaved in Saint Denis, he shows his sympathy for mankind.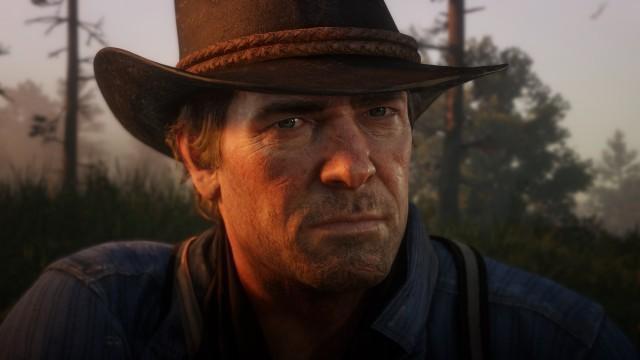 Romancing Arthur Morgan
Arthur shows a deep tenderness and ability to love when it comes to the women in his life. It is easy to understand Arthur, and for many, it is even easier to love Arthur as well. His love life also gives us a window into his soul.
Arthur's interaction with Mary is one of the more tragic components of the story. Mary references Arthur's dual nature in her final letter, saying how sweet he can be, while also noting just how ruthless he is. Most people can relate to a relationship that just wasn't able to work out due to differences. Arthur turns down the opportunity to escape with Mary, which to us seems like a welcome exit, and this is just another example of his immense loyalty and honor.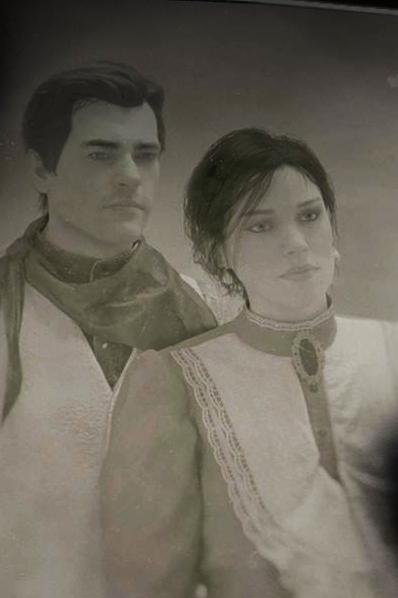 The Morality Of The Man
Arthur makes many more honor-based decisions throughout the game. If the player chooses, Arthur can help build a railroad, help a lumber company in need, fund a suffrage movement in Saint Denis, and his encounter with Edith Downes is perhaps his most telling interaction involving his morality. Though Arthur acts as an agent of evil when he beats Thomas Downes on behalf of Strauss' usury business, he eventually makes up for this the best he can. Thomas Downes inadvertently gives him Tuberculosis which actually helps change Arthur's worldview.
His time on Earth is significantly shortened, and he is forced to reconsider his actions. When he sees Thomas' wife Edith, working as a prostitute in Annesburg, he makes a strong effort to help her and her now-fatherless son. Arthur frequently helps them escape despite telling them that he does not deserve their forgiveness. This really plays into the redemption arc or Red Dead Redemption 2.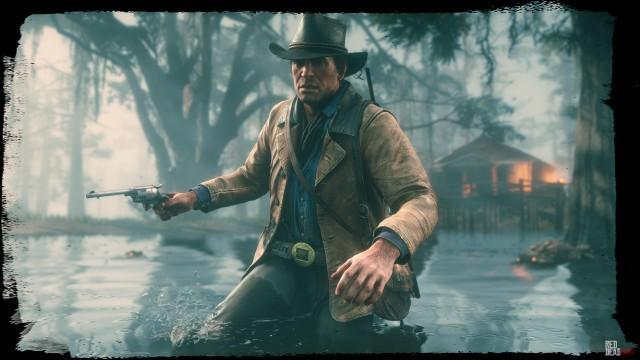 Arthur In Rockstar's Immersive World
Many people have described the immersive effect the world of Red Dead Redemption 2 has on Arthur's story as a whole. The conversations with Sister Calderon at the train station, for instance, have made endeared Arthur to many. Indeed, they feel like they were living Arthur's real life rather than just playing a game. The incredibly realistic and detailed world that Rockstar has created for Arthur to live in has really given room for this character to breathe, often quite literally in some fan's opinions.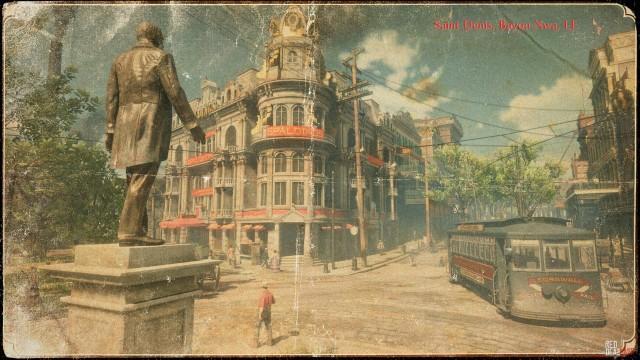 Arthur Is One Of The Best Friends You Could Ask For
Arthur has many companions and friendships to which he gives his whole self. He gives everything he has to help John escape from the Van der Linde Gang. When Charles needs a level head to aid him in helping the Wapiti Native Americans, Arthur puts his life on the line to further their goals. Even Micah, who is nothing but an absolute thorn in Arthur's side, can expect total cooperation from Arthur when he is jailed in Strawberry for going on a violent rampage.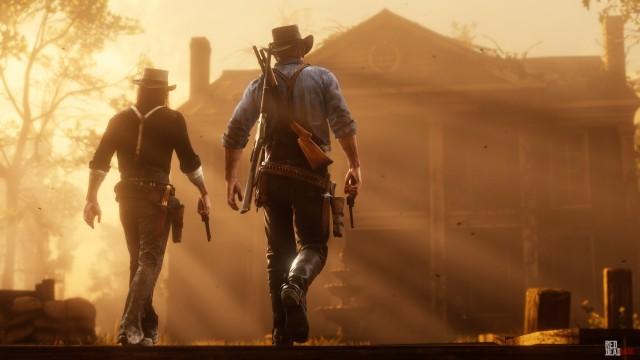 Dutch And Arthur, A Complicated Story
Then there is Arthur's alliance/familial bond with Dutch. There is definitely a father/son dynamic at play here, or even one between two brothers. Arthur believes in Dutch Van der Linde, and he wants Dutch's decisions to be the correct ones.
This, however, ends up being an unfortunate miscalculation. Dutch loves Arthur, for what it's worth, but his own narcissism and lack of control lead Arthur to realize what he must do if he wishes to save himself and his dear friend John, who at one point was equally beholden to Dutch.
Arthur's undying allegiance to Dutch makes many fans wish Arthur was their friend. If there ever was a ride-or-die companion, it is Arthur Morgan, who, even when he knows you are wrong in your decision, will be at your side to help render judgment. Arthur proves this time after time, especially in his assistance with the execution of Colm O'Driscoll.
Though Dutch shows little regard for Arthur's feelings and ideas, there is a solemn bond between the two men. It is obvious that they have an affinity for each other due to their shared experiences with many hardships and plans. Arthur always seems to offer more to his counterparts than they offer to him. This is indeed a sign of a good man.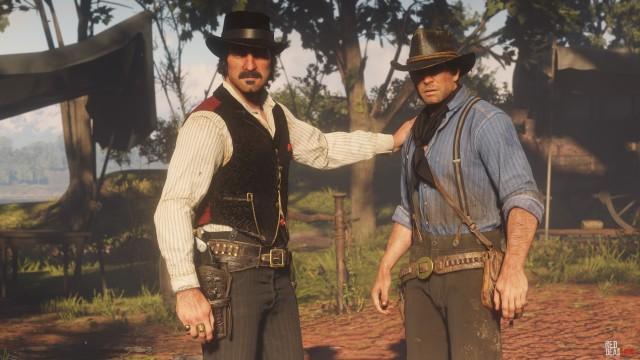 The Man Behind The Legend
Irish-American actor Roger Clark portrayed Arthur Morgan with a gritty voice and sympathetic effort. Clark said he took inspiration from Rob Weithoff, the performance actor for John Marston, as well as borrowing influence from John Wayne. He also used the theatre experience he learned at The University of Glamorgan in Wales.
Roger brought the character of Arthur to life with a masterful performance, which in modern gaming goes beyond voice acting, involving full-blown performance capture of movements and facial expressions.
Given the wide range of talents and immense honor that Arthur Morgan possesses, it is no wonder why many consider him the GOAT.
In covering his strengths, we have talked about what makes Arthur strong, and in discussing his trials and tribulations, we have discussed why he is lovable. Arthur Morgan is easily the best video game protagonist of all time.