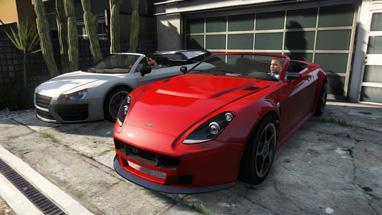 Mission Information
Mission Number

2

Mission Type

Mandatory

Mission Giver

Simeon Yetarian

Description

Franklin and Lamar repossess two convertibles for an Armenian car dealer, Simeon.

Protagonist (Playable)

Franklin Clinton

Location

Vespucci Beach; Del Perro; Los Santos

State / Area

Los Santos
Rewards

Welcome to Los Santos achievement/Trophy; $250; Ability to play as Franklin; Barber Shops; Stunt Plane Time Trials; Ammu-Nation; Ammu-Nation Shooting Ranges; Los Santos Customs; Car Washes; Beeker's Garage; Movie Theatres; Strip Club; Cable Cars; Fairground Rides; Stunt Jumps; Soapboxers; Prostitutes; Taxi Fares; Stock Markets

Unlocked Items

Buffalo SAssault RifleBaseball BatCrowbarFirework LauncherGolf ClubGrenadeKnifeMicro SMGSMGClinton Residence
Gold Medal Objectives (100%)
The following are the Mission Objectives required to obtain the Gold Medal:
Not a Scratch: Deliver the repossessed car with minimal damage.
Focused Driver: Use Franklin's special ability to avoid collisions.
Winner: Win the race against Lamar.
We Come in Peace:

Avoid hitting any aliens in the movie studio.
Note: You can complete each Gold Medal requirement in multiple playthroughs of the mission. You don't need to obtain them all in one single playthrough.
Mission Objectives
Choose one of the

cars

.
Follow

Lamar

.
Park

next to Lamar

.
Lose the Cops.
Take the car back to the

dealership

.
Get in your

car

.
Go to

Franklin's house

.
Videos
PS3 / Xbox 360: Gold Medal Video Walkthrough
PS4 / Xbox One (First Person): Gold Medal Video Walkthrough
Screenshots
Artworks