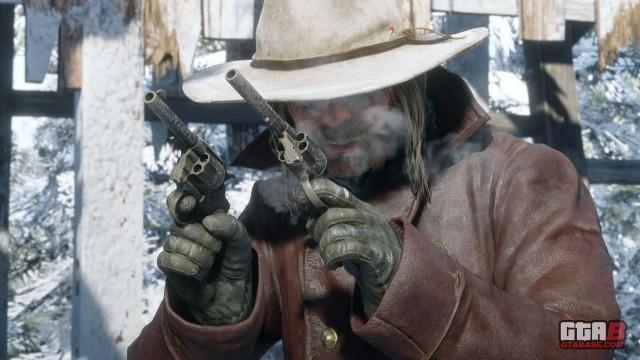 If we classified Arthur Morgan as the best game protagonist of all-time, on the other hand, Micah Bell is easily the most loathed antagonist in video game history. With a resume that includes lying, cheating, and of course, ratting out his friends, Mr. Bell from Red Dead Redemption 2 is the perfect candidate for this special title.
We are gonna break down exactly why we believe Micah Bell is the most hated antagonist of all time.
Micah Bell, The Snake
Micah has committed some heinous acts against his friends. He is one of the most conniving and divisive figures in video game history. His main approach is divide and conquer and he uses his tangled web of lies to catch Dutch Van der Linde's eyes while simultaneously throwing his good pal Arthur Morgan (or as he likes to call him "Black Lung") under the bus.
When Micah agrees to help the Pinkertons wipe his fellow gang members out, he displays his selfishness as well as his talent in deceit. He ends up setting Arthur Morgan up and painting him as the rat, which leads to a violent shootout between the gang in which lives are lost. This is the last nail in the coffin of The Van der Linde Gang, and Micah could care less.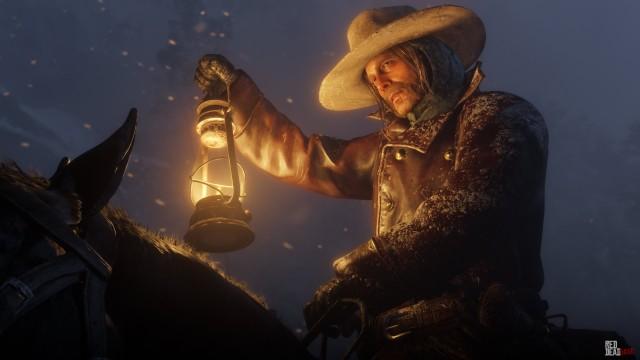 The Nefarious Outlaw
Micah Bell has always been well known to law enforcement as a cunning gunslinger and schemer who uses his ruthless passion to thoroughly destroy his enemies. He showcases his abilities in a shootout with Strawberry's finest as well as when he robs a stagecoach. Arthur is the loyal wingman in both of these missions, ironically enough. Micah shows his gratitude by plotting Arthur's downfall from the gang, which funnily enough, occurs at the exact same time as Micah's rise to the top.
Micah Bell is a bad person at heart, and this makes him an extremely effective outlaw. He cares only for himself, and he uses his slimy motivations to make money for himself at the expense of others. When he shoots it out with the Grays in Rhodes, he shows that his wrath is not to be underestimated.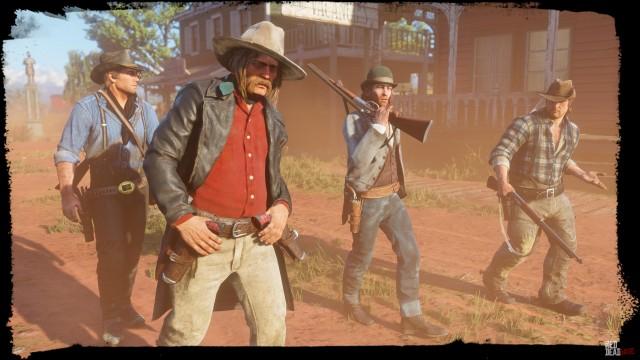 Me, Myself And I
Micah believes in only one thing: himself. This makes it easy for him to dump his friends and use them as stepping stones to his own perceived greatness. His relationship with Arthur is a good example of this, but Micah antagonizes other gang members as well. He accosts Abigail, irritating her greatly, and he guns down Mrs. Grimshaw in cold blood. These actions are great examples of his selfish bloodlust.
While Micah paints himself to be a man that contributes to his gang, like when he refuses to return until he has a tribute for Dutch, there is actually an ulterior motive at play here. Micah only wishes to please Dutch in order to increase his standing within the gang, so that he may destroy it from a position of power.

The Life Not Lived
Micah's backstory includes a brother, who lives in California, has a family, and leads a relatively normal life. He has always been dismissive of this brother, and his jealousy is evident in his bitter attitude. Bell makes sure to keep quiet about almost everything about his past, and this makes him an enigmatic character who fans were right to be suspicious of.
When you first start the game, you might see Micah as a valuable asset to the gang, in that he is a capable shooter and outlaw. Though he is hard on Arthur and others, one gets the initial impression that he is just a rough guy. Later on, the extent of Micah's treachery is revealed in full, and he shows his true colors just outside of Beaver Hollow.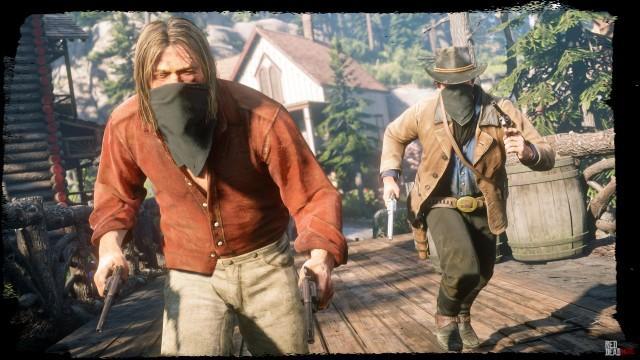 Always A Bridesmaid...
A big part of Micah's inferiority complex comes from his position as an underling to Dutch, rather than a leader of his own gang. Following the breakup of The Van der Linde Gang, Micah took the opportunity to form his own gang, making their headquarters at Mount Hagen. Micah utilized his prior contacts, Joe and Cleet, to form the basis of his gang.
In the epilogue, Micah is shown as having a much higher place than he did in The Van der Linde Gang. This is probably due to the absence of Arthur, who, with his deep convictions and positive morality, often overshadowed Micah. From the dissolution of The Van der Linde Gang to the end of the epilogue is definitely Micah's proudest time.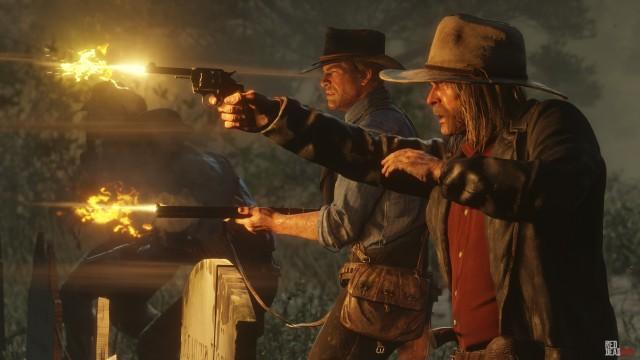 Once A Snake, Always A Snake
The main reason why people hate Micah so much is his Judas-like skill in betrayal. He chose not only to betray Arthur but The Van der Linde Gang as a whole. While it is unclear if Dutch was ever aware of this, we do know that Micah was cunning enough to get Dutch to take his side in the final shootout at Beaver Hollow. This makes us think that he was unaware, but it is possible that Micah had spun such a tangled web of lies, that Dutch was confused and pushed into a violent confrontation with Arthur and John.
If one looks at the way Micah brought down The Van der Linde Gang, it is obvious that his main strategy was divide and conquer. He frequently tries to get Dutch alone so that he can speak to him without his chief advisor, Arthur in his ear. By separating Dutch from his friends, Micah is able to spill poison into his mind and make him do what he wants.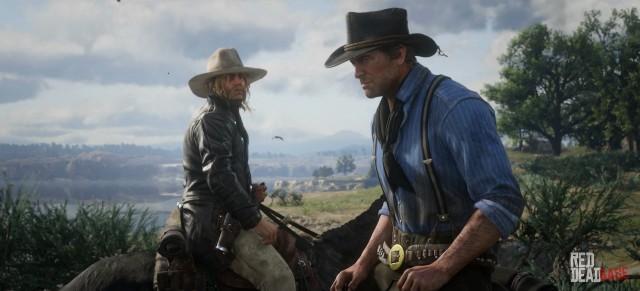 Taking Advantage
Towards the end of chapter 6, Micah begins to act a bit different towards Arthur, as evidenced by his bossy and rude demeanor while speaking to Arthur and Bill. Arthur, understandably, asks where Micah will be while they are carrying out his orders and putting their lives on the line. Micah responds that he has important work to do, implying that Dutch has now placed him in a position of prominence among the gang.
This is just the start of Micah's plan to take over the gang for himself, and soon Micah will show his true colors. When Agent Milton reveals to Arthur that Molly's death was in vain, Micah is proved to be the scoundrel we all felt he would be. Micah would soon be in a powerful spot, but later, he will find out just how hard being a leader is.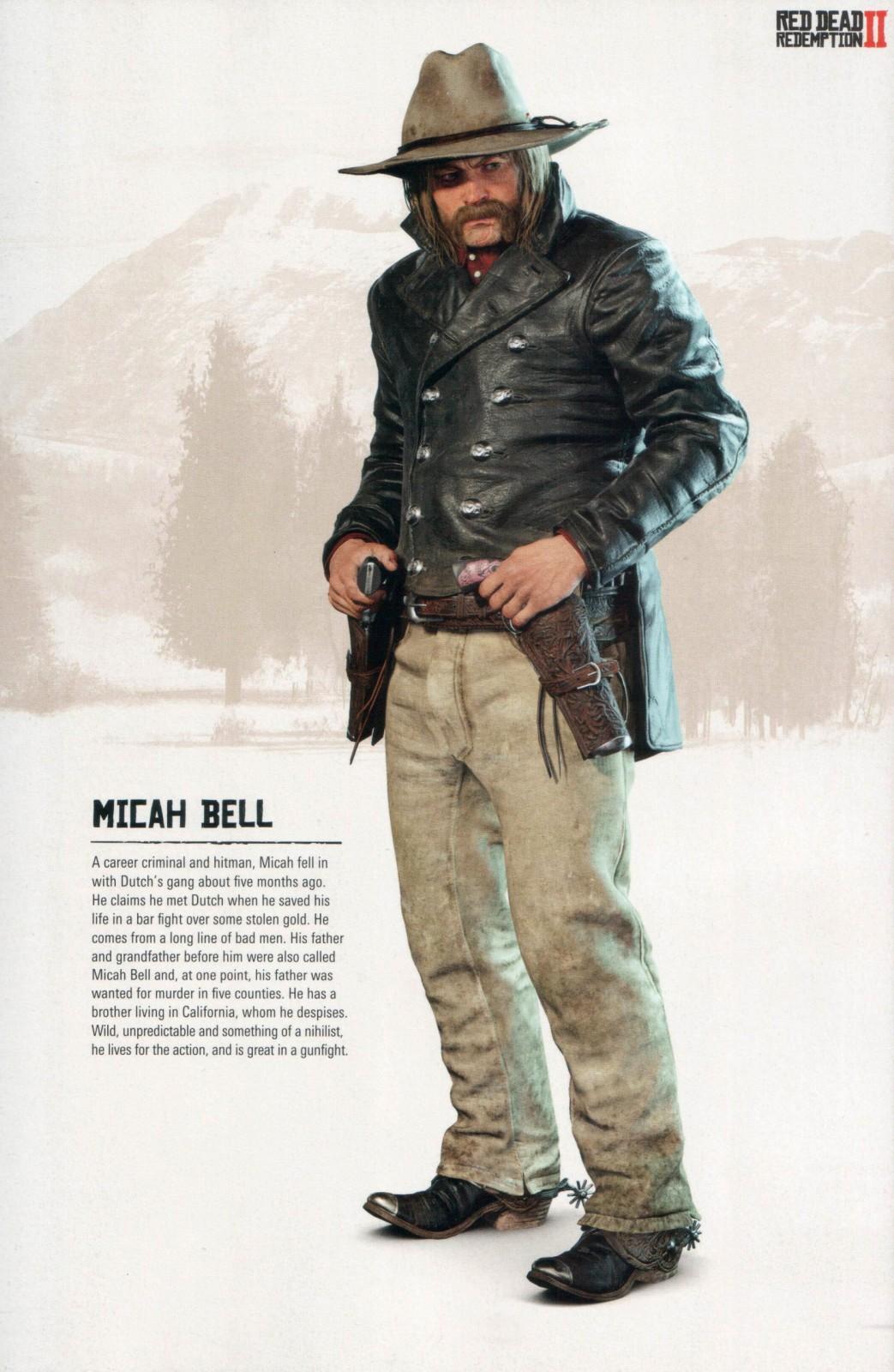 Heavy Is The Head
During the epilogue, Micah can be seen leading his gang from the winter wonderland of Mount Hagen. It is a good place for them to hide, as Micah, Cleet, and Joe have been very active since the 1899 breakup of his former gang. By 1907, Micah is a highly wanted individual and has perhaps even passed the notoriety of his former leader, Dutch Van der Linde.
But it is not all fun and games for Micah Bell. Being a leader is a difficult task, and ultimately John proves to still be a problem for him. John and Sadie eventually make their way to the top of said mountain and take Micah down with the help of a well-timed shot from one of Dutch's Schofield Revolvers. Heavy is the head that wears the crown, indeed.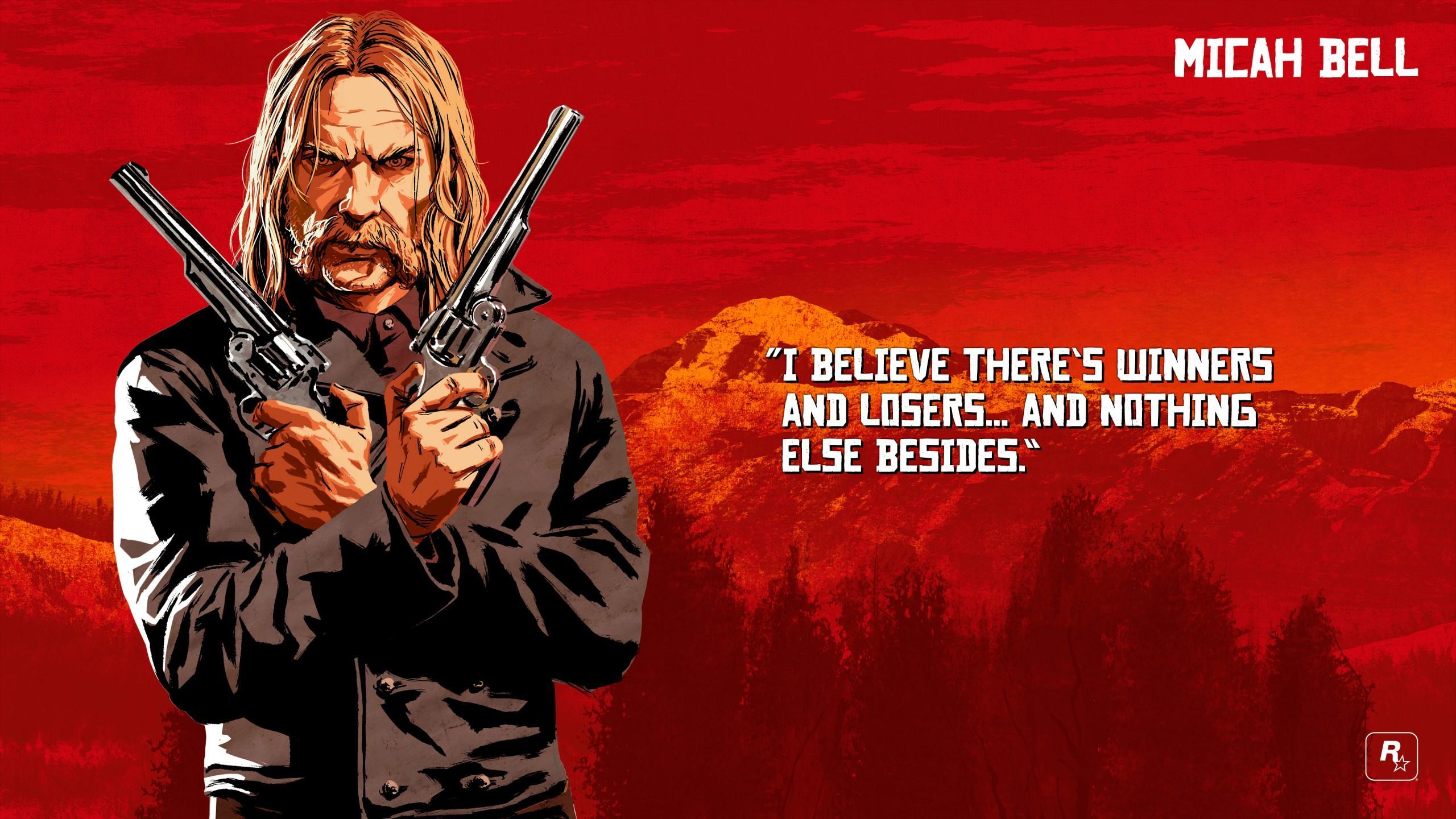 The Most Vicious
While the world of Red Dead Redemption 2 is full of violently capable characters, few come close to the efficiency of Micah Bell. He stabs Sadie with ferocity, almost ending her life. His fight with Arthur makes Micah a contender for the toughest outlaw in the game. He is not to be underestimated, even though he is a spineless man.
In chapter 3, Micah fears that Dutch is stepping into a trap with Colm O'Driscoll, and rightfully suggests that Arthur observe the meeting from afar as a sniper. Micah also shows his utility when he helps the gang rob the Saint Denis Bank, and again when he helps destroy Fussar's compound in Guarma. Though Micah is a deeply immoral person, he is still a very capable gunslinger, robber, and outlaw.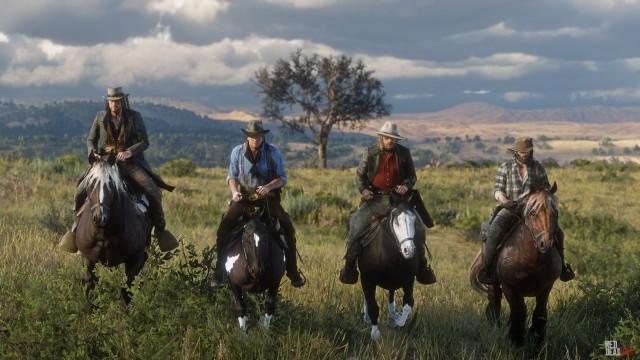 The Infamous Villain
Perhaps the main reason Micah is the most hated is because of his antagonistic ways of abusing Arthur Morgan, who himself is a deeply beloved character. Micah's main goal is to bring down Arthur, but he is also deeply annoying and rude to him as well. When Arthur is diagnosed with tuberculosis and develops a deep sad cough, Micah starts referring to him as "black lung". Because this is a very serious illness, and can eventually lead to his death, fans truly hate Micah for his lack of empathy.
Following the battle of Beaver Hollow, Micah ends Arthur's life via a cheap shot while Arthur is down and winded from his illness. This is absolutely the most unforgivable sin in many gamers' eyes. It is understandable that many fans still hold this grudge as a way to honor the legendary Arthur Morgan. Most people will never forget how they felt when Arthur died, and many fans rightfully associate Micah Bell with the death of their favorite protagonist of all time.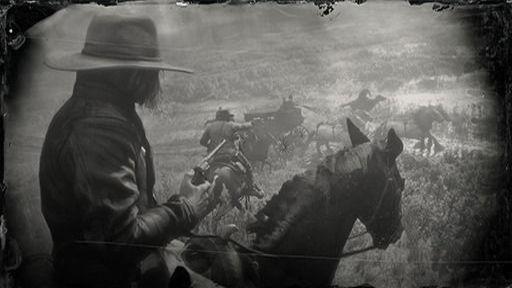 A Fond Farewell
Many fans rejoice in the epilogue's final mission as John, Sadie, and Charles attack Micah's Mount Hagen base. Gamers everywhere felt that vengeance for Arthur was finally had with Dutch's surprising assassination of Micah. We are shown that treachery does not pay, as Micah ends up getting what he deserves for the evil he has committed.
Since we now know the reasons Micah is so hated, we can confidently say that there likely has not been a character since that has provoked fans to such distaste. Micah's betrayals as well as his conniving ways of manipulation make him an all-around indefensible character in Red Dead Redemption 2.
A Role For The Ages
It takes a special kind of actor to bring such a vivid and infamous criminal such as Micah Bell to life. Actor Peter Bloomquist did an amazing job in his performance capture portrayal of Micah Bell. Micah's face is absolutely Peter's, plus the addition of long hair. Many actors cite roles as villains as the hardest roles to undertake, partially because it takes a lot to get into that space to pretend to be evil, and because the villain will hold such a notorious place in pop culture.
Peter Bloomquist has been praised for his portrayal of Micah Bell, and we can definitely see why. With wit and humor, Bloomquist plays him as an angry and lonely man. He is also extremely volatile in this role, making Micah a scary and cagey guy to come across in-game. We definitely believe Peter Bloomquist did an exceptional job in his performance capture portrayal of Micah Bell.