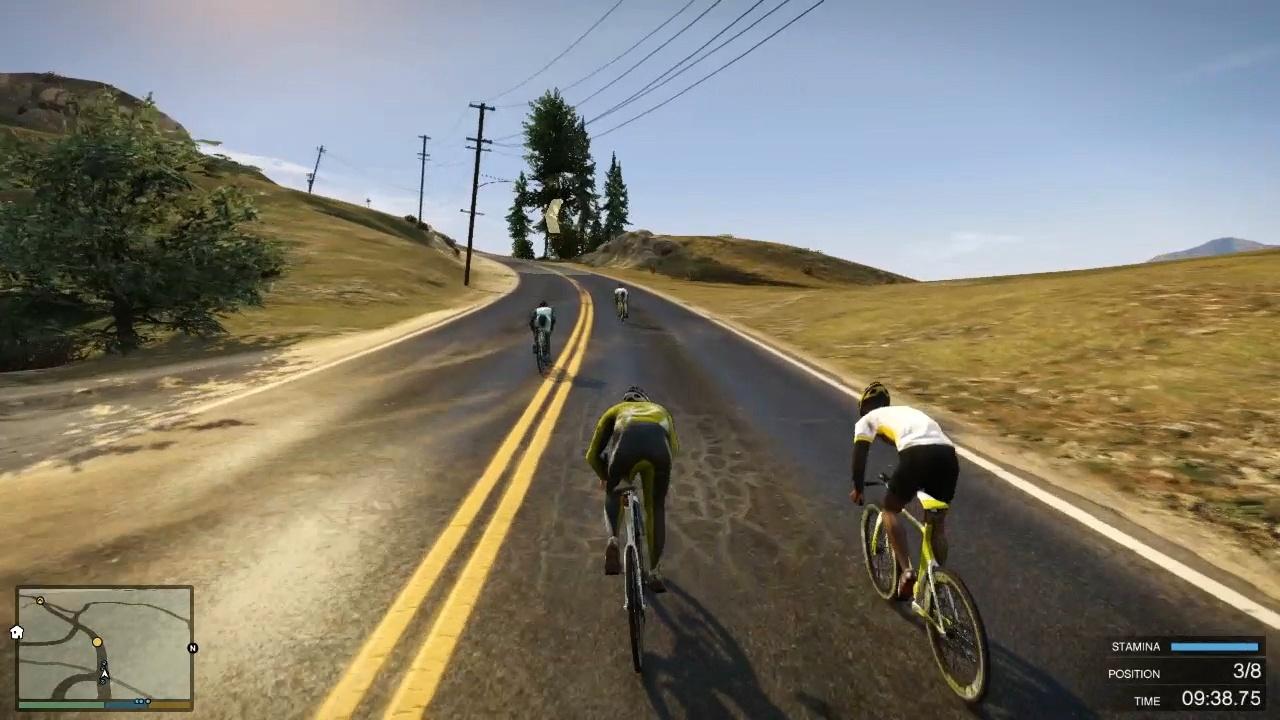 Triathlons are side-activities featured in Grand Theft Auto V where contestants need to swim, ride bikes and run, competing to reach the finish line first. They can be entered by any protagonist and increase the character's stamina, strength, and lung capacity.
There are three Triathlons to complete in Grand Theft Auto V. The first one is unlocked after Daddy's Little Girl, while the other two are unlocked by completing the Triathlon before them. Unlike the GTA San Andreas Triathlons, the GTA V triathlons can be accessed on any day, at any time of the day or night.
Completing a Triathlon offers no financial reward, but finishing 3rd place or better in all three Triathlons is required for 100% Completion of the game. Additionally, each character that completes a Triathlon is awarded a Triathlon Outfit that is added to their wardrobe.
This side activity is also present in Grand Theft Auto IV and GTA San Andreas.
Triathlons: Locations
There are three Triathlons to complete:
The Vespucci Beach Triathlon: Can be found on the beach of Vespucci. At least 60% stamina is necessary to be able to win the Triathlon.
The Alamo Sea Triathlon: Located on Seaview Road in Grapeseed. Lasts about 7 minutes and is great for increasing Stamina.
The Coyote Cross Country Triathlon: Located on the south beach of the Alamo Sea, at Marina Drive, Sandy Shores. Lasts approximately 30 minutes - 100% stamina is advised for completing this triathlon.
Triathlons: Activity Info
Mission Type

Hobbies & Pastimes

Protagonist (Playable)

Michael De SantaFranklin ClintonTrevor Philips

State / Area

Los Santos

Blaine County

Available After Mission (Story Mode)

Required for 100%

Yes
Game Edition

GTA V Story Mode

Platforms

PC

PlayStation 4

Xbox One

PlayStation 3

Xbox 360
Triathlons: Video Walkthrough