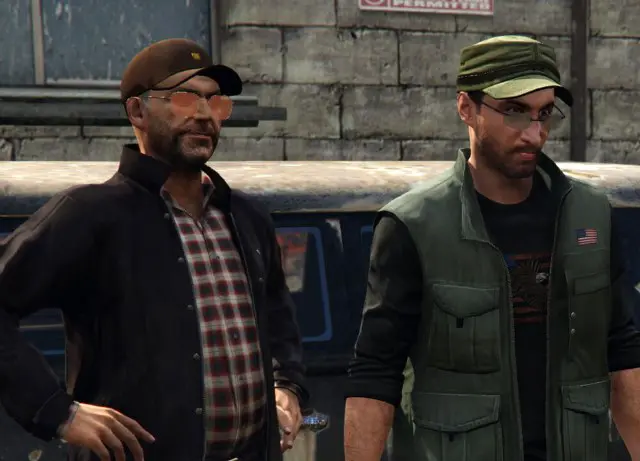 The Civil Border Patrol is an Organization featured in Grand Theft Auto V.
They are a civilian-formed paramilitary group that operates in Blaine County and aims to "protect" America from "dangerous illegal" immigrants. The group consists of only two members, Joe and Josef. They make trips around the County to find and capture Mexican people, most of whom are actually legal citizens of the United States.
Trevor Philips helps the two in a couple of Strangers & Freaks missions, but eventually kills Joe and Josef in the last mission to stop their racist activities.
Civil Border Patrol: GTA V Info
Civil Border Patrol: GTA V Appearances
Civil Border Patrol Missions in Grand Theft Auto V:

Appearances in Story Missions: