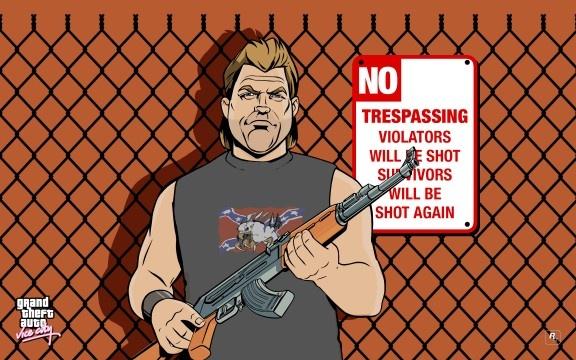 Phil Cassidy appears as a Supporting Character in GTA Vice City.
Phil is an arms dealer and gun enthusiast.
Phil helps Tommy out during a bank robbery and the two form a strong friendship.
Phil's mobile home is accessible throughout the game and has plenty of guns and ammunition for Tommy to stock up on.
The character of Phil Cassidy also appears in Grand Theft Auto III, GTA Vice City Stories and GTA Liberty City Stories.
Phil Cassidy: Character Info
Phil Cassidy: Appearances
Phil Cassidy Missions in GTA Vice City:

Appearances in Story Missions:
Phil Cassidy Artworks