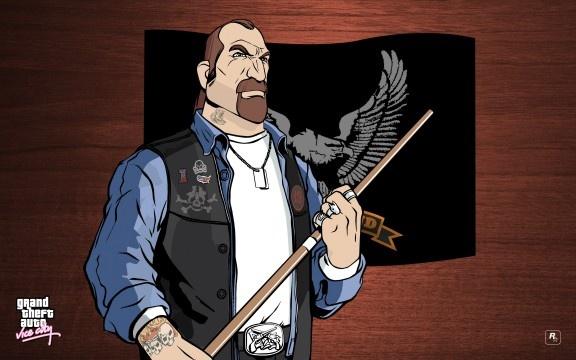 Mitch Baker appears as a Supporting Character in GTA Vice City.
Mitch is a war veteran and the leader of Vice City Bikers.
Tommy and Mitch cross paths when Tommy needs to hire the Vice City Bikers to provide security at a concert. Mitch first wants Tommy to "prove himself" before he offers out any services.
Mitch Baker: Character Info
Role

Supporting Character

Gender

Male

Nationality

United States

Location

Downtown

Occupation

War Veteran; Leader of Vice City Bikers; The Greasy Chopper

Also Known As

Big Mitch

Performer / Actor

Lee Majors

Affiliation

Kent PaulTommy VercettiVice City Bikers

Vehicles

Angel
Mitch Baker: Appearances
Mitch Baker Missions in GTA Vice City:
Mitch Baker Artworks