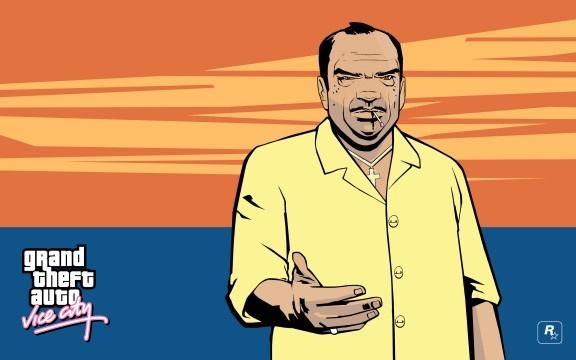 Ricardo Diaz appears as a Major Character and Antagonist in GTA Vice City.
Diaz is a drug baron, hailing from Colombia.
Due to his high-ranking role in the criminal underworld of Vice City, Diaz has his own private army and will always be guarded to foil any attempts on his life.
He is known to be an incredibly dangerous person and will bribe local authorities to turn a blind eye to his criminal behavior.
Due to his drug addiction, Diaz has become increasingly paranoid over the years.
The character of Ricardo Diaz also appears in GTA Vice City Stories.
Ricardo Diaz: Character Info
Gender

Male

Nationality

Colombia

Location

Diaz's Mansion, Starfish Island

Occupation

Drug Dealing; Racketeering

Also Known As

Mr. Coke; The Bugle Master

Performer / Actor

Luis Guzmán

Weapons

Chrome ShotgunMP / MP5Uzi 9mm
Ricardo Diaz: Appearances
Ricardo Diaz Missions in GTA Vice City:

Appearances in Story Missions:
Ricardo Diaz Artworks