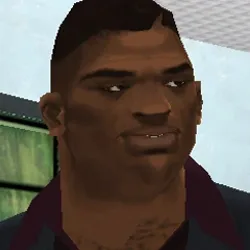 BJ Smith appears as a Minor Character in GTA Vice City.
Smith is a former American football player for the Vice City Mambas.
He now runs a used car dealership which the LCPD believe is a front for an illegal business.
Smith has struggled with life since his retirement from football and is struggling to keep afloat.
BJ Smith: Character Info
BJ Smith: Appearances