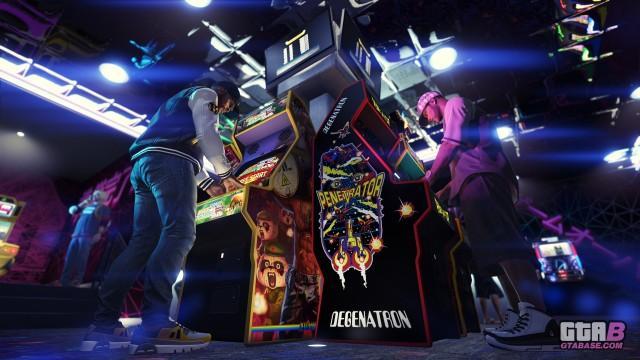 Release Date

December 12, 2019

DLC / Title Update

1.49 Diamond Casino Heist

Game Edition

GTA Online

Platforms

PC

PlayStation 4

Xbox One
In addition of being a commercial venture, the Retro Arcade business property serves as a front for the prep and planning of The Diamond Casino Heist as a VIP, CEO or MC President. Meet up with Lester in Mirror Park, then purchase an Arcade Property from the Maze Bank Foreclosures website, from a choice of 6 locations.
Players purchase the Arcade in a derelict condition and work to renovate the space and convert it into a legitimate money-making business. It can be customized with choices of Styles & Art, optional add-ons such as Personal Quarters, High Score Screens, and a 10-car Garage.
A range of 14 Arcade games can be added to the property - the more games players have in their Arcade, the higher their total earnings will be.
While the Arcade Business runs above, in the basement planning area below you can practice hacking keypads or cracking vault doors, store equipment and getaway vehicles, and add a Master Control Terminal to manage all your other businesses.
Arcade Property Prices & Locations
Pixel Pete's Arcade - located in Paleto Bay – will be free of charge for Twitch Prime members (players will be given a 100% rebate within 72 hours after purchasing it).
Retro Arcade Property: List of Upgrades & Customization
Upgrades and Games can be added after setting up the Arcade Property via the set up missions.
Retro Arcade Upgrades
Master Control Terminal ($1,740,000)
The Master Control Terminal allows you to consolidate your power and manage all of your GTA Online Businesses in one place. It's a complete hub to manage all of the businesses and properties that you own.
As a CEO, you will have access to Crate Warehouses, Vehicle Warehouse, Bunker, Hangar and Nightclub.
As a MC President, you will have access to all five types of Biker Businesses.
With the Master Control Terminal you can Buy supplies, launch Resupply missions and Sell missions, add equipment upgrades, and view all the stats for all the businesses.
You have full access to the in-game websites and options of all the businesses from one place as if you were sitting at the computer in the respective property.
Drone Station ($1,460,000)
The Drone Station allows you to fly drones over the city
Purchasers will also have access to a new Nano Drone in Freemode
The Drones come equipped with a stun gun and an emergency self-destruct feature.
Retro Arcade Games & Cabinets
This is the full list of Games / Cabinets you can add to your Retro Arcade Property: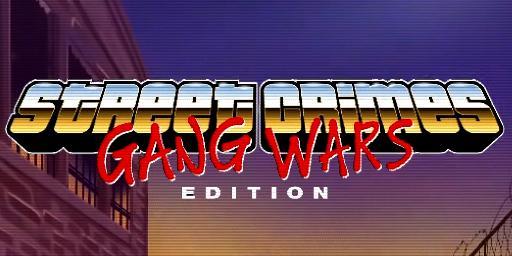 Street Crimes: Gang Wars Edition
Free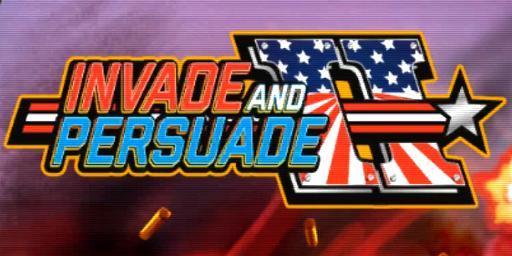 Invade and Persuade II
$245,000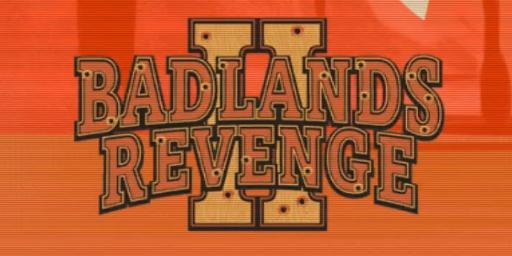 Badlands Revenge II
$362,500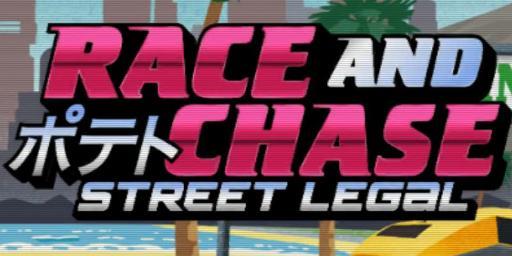 Race and Chase: Street Legal
$410,000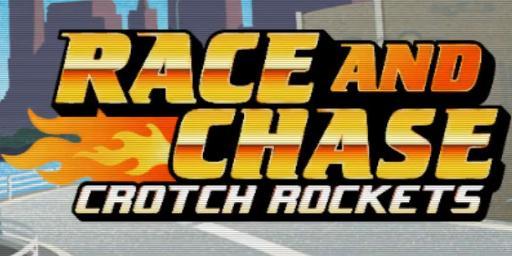 Race and Chase: Crotch Rockets
$385,000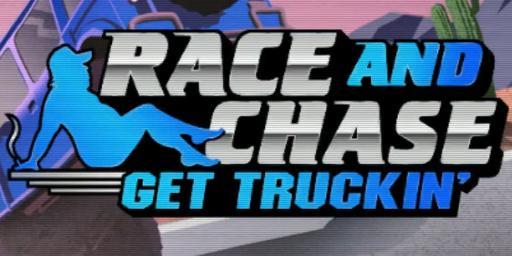 Race and Chase: Get Truckin'
$369,500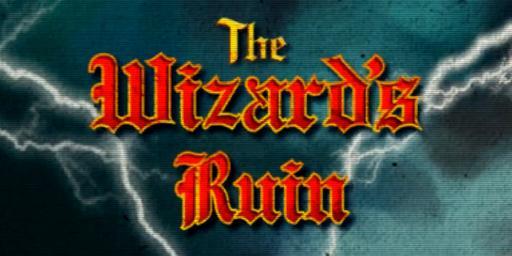 The Wizard's Ruin
$420,000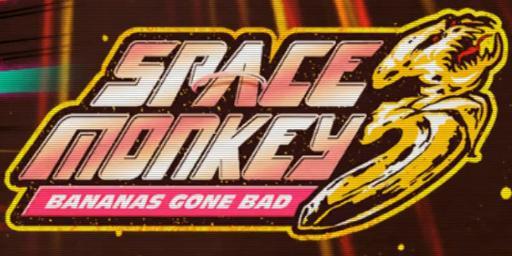 Space Monkey 3: Bananas Gone Bad
$360,000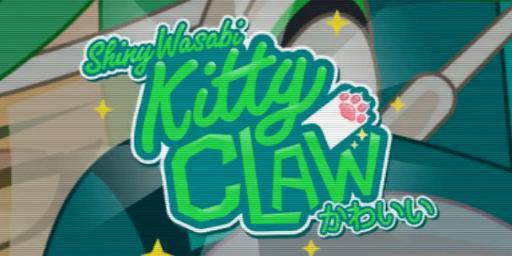 Shiny Wasabi Kitty Claw
$295,000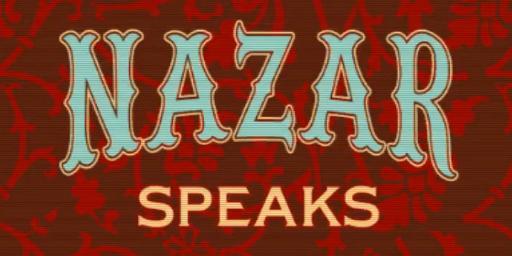 Madam Nazar Speaks Fortune Teller
$315,000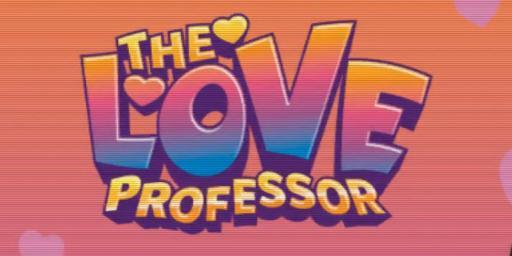 The Love Professor
$261,000
Defender of Faith
$152,500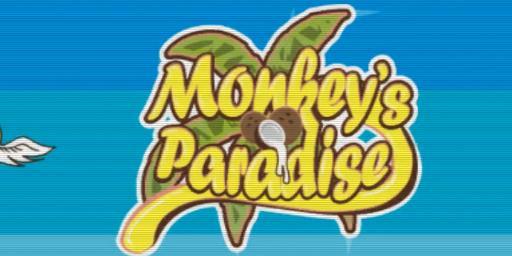 Monkey's Paradise
$90,000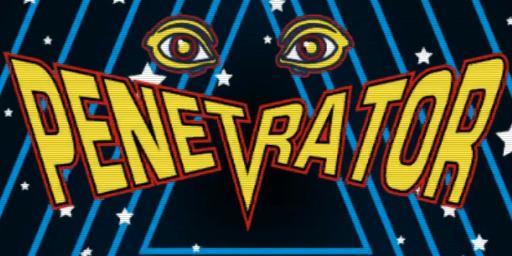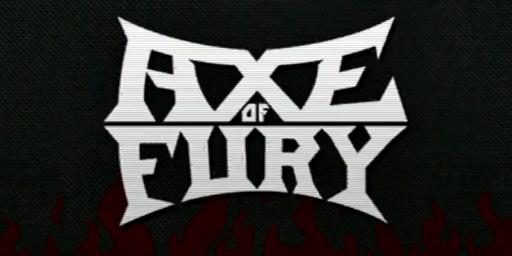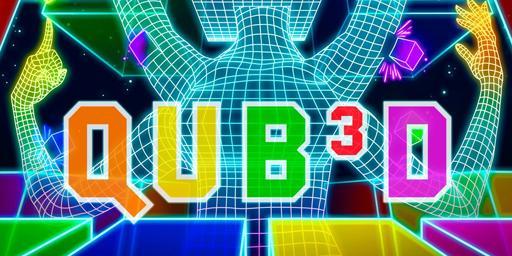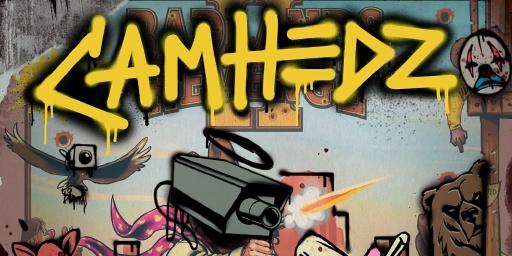 Arcade Customization: Style
Total Focus (Free)
Take a Shine (+$290,000)
Exposed Hipster (+$470,000)
Arcade Customization: MURAL
Plain (Free)
Pixelated Thought (+$50,500)
Racing Stripes (+$56,000)
Spray Forever (+$61,500)
So Kawaii (+$68,000)
Another Realm (+$76,000)
Wireframed (+$86,000)
All The Colors (+$96,000)
O Edgy (+$107,500)
Arcade Customization: Floor
Plain (Free)
The Lab (+$78,000)
Scale Up (+$86,000)
Intergalactic (+$94,500)
Yay Rainbow (+$104,500)
Thunderclap (+$117,000)
Undertated Stars (+$132,000)
Super Fun Playthings (+$148,000)
Prim and Proper (+$165,000)
Arcade Customization: Neon ART
Plain (Free)
Emulator (+$107,500)
Crotch Rocket (+$128,000)
Game Over (+$149,000)
BFFL (+$171,000)
Mighty Sword (+$201,000)
LS Nights (+$240,500)
Penetrator (+$280,000)
Adult Content (+$320,000)
Arcade Customization: EXTRAS
Personal Quarters (+$150,000)
Can't stop gaming? Then make yourself at home with a bed, gun locker and wardrobe in your personal quarters.
High Score Screens (+$295,000)
High Score Screens encourage two things: rage quits and addiction. Add them to your arcade to track the top players and enjoy watching them lose thier minds.
Please note: Arcade cabinets and games can be purchased using the laptop inside your property.
Arcade Customization: GARAGE
Garage (+$215,000)
You can game for days in confidence knowing up to 10 vehicles are securely stored in this garage.
Retro Arcades Daily Fees
Below you find the Daily Fees that are charged to the player for owning a Retro Arcade:
Daily Fees

| Type | Fee Amount | Max Quantity | Max Fee |
| --- | --- | --- | --- |
| Base Fee | $250 | 1 | $250 |
| Mechanic Fee | $10 | 1 | $10 |
| Total | $260 | 1 | $260 |
Retro Arcades Screenshots
Retro Arcades Artworks
Retro Arcades Video