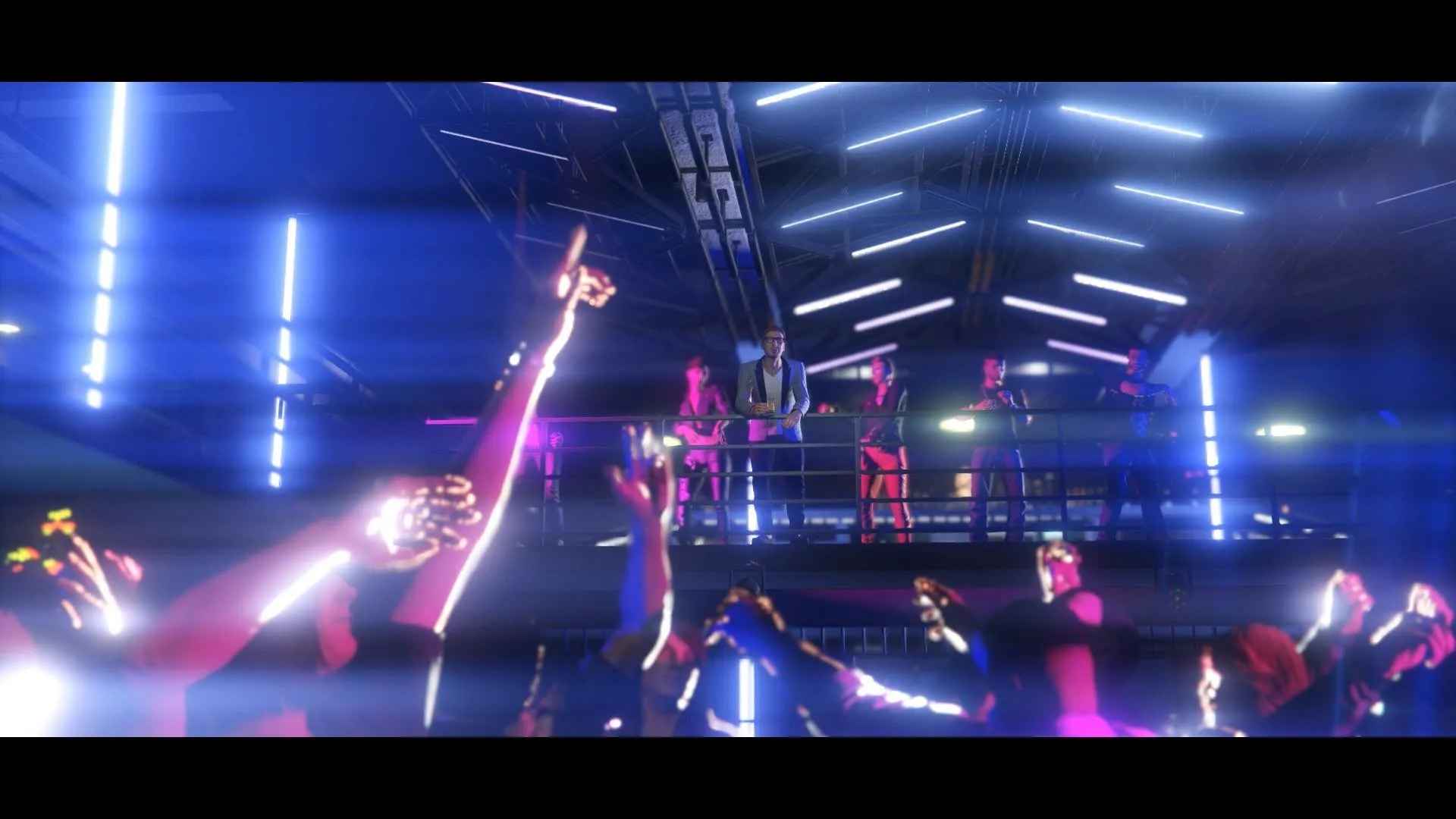 Release Date

July 24, 2018

DLC / Title Update

1.44 After Hours

Game Edition

GTA Online

Platforms

PC

PlayStation 4

Xbox One
This property allows players to manage their own personalized Nightclub to generate legitimate income and run Club Management missions as VIP, CEO or MC President. Players can purchase a Nightclub from the Maze Bank Foreclosures website from a selection of 10 locations.
Nightclubs also act as a Hub for the other illegal Businesses that players already own, via the expandable underground Nightclub Warehouse. Nightclub Warehouses allow players to accrue, store and sell a variety of additional goods in a single location for additional profit. Assign Warehouse Technicians to manage weapons, product or cargo, in order for them to automatically accrue over time.
The Nightclub can be customized with a choice of Nightclub Style and Nightclub Name – optional add-ons such as a Light Rig, Storage, Dancers and Dry Ice are also available. The Nightclub Warehouse Garage also comes stocked with a free Vapid Speedo Custom, 3 spaces reserved for Delivery Vehicles and up to three additional floors of garages for a total storage of 31 personal vehicles.
Nightclubs can also have a dedicated storage for the Terrorbyte, which comes with a Specialized Vehicle Workshop built to house and customize the Oppressor Mk II.
Nightclubs Locations
Nightclubs Screenshots
Artworks
Nightclub Customization: Style
Style 1 (Default): This is the kind of authenticity that's made out of nothing but solid concrete.
Style 2 (Blue): Welcome to a world of possibilities: nothing is forbidden, but nothing is free.
Style 3 (Purple): It's amazing what can happen when your only guiding principles are limitless opulence, staggering elitism and the pursuit of overwhelming bodily pleasure.
Nightclub Customization: Light Rig
Classic: the perfect mix of spotlights, floodlights and strobes
Cathedral: the night sky is the limit with this spectacular LED tube rig (Purple & Yellow)
Lighting Storm: plug yourself into the current with this fast-paced geometric rig (Purple & White)
Surge: let the rhythm pulse over you in waves with this ribbon lighting rig (Yellow)
Dazzle: turn up the intensity with the ultimate laser show (Purple & Yellow)
Nightclub Customization: Name
There are 9 Name Options for your Nightclub in GTA Online. The default option, Omega, is free. Picking any other name costs $33,500.
Nightclub Customization: Storage
Add up to four extra floors to your Cargo Storage:
+2° Floor (+$395,000)
+3° Floor (+$809,750)
+4° Floor (+$1,245,250)
+5° Floor (+$1,702,550)
Add up to three extra floors to your Garage, each holding up to 10 vehicles. The 5th optional floor is exclusively dedicated to store the Terrorbyte.
Nightclub Customization: Dancers
Hire two podium dancers for your dance floor.
Nightclub Customization: Dry Ice
Add instant atmosphere to your dance floor during the key moments of your DJ's set.
Nightclub: Resident DJ
Choose your resident DJ for your Nightclub. Solomun is the first DJ available, others are unlocked in subsequent weeks.
Nightclub Warehouse Upgrades
There are 3 Upgrades you can purchase to increase productivity of your Nightclub Business Warehouse:
Equipment Upgrade: Purchase this upgrade to install higher quality equipment. This will improve the productivity of your Warehouse Technicians, allowing them to accrue Goods fater. (+$1,425,000)

Staff Upgrade: Purchase this upgrade to hire additional Bartenders and Bouncers. This will reduce the daiy popularity loss of the Nightclub. (+$475,000)

Security Upgrade: Purchase this upgrade to install security guards and surveillance equipment. This will reduce the likelihood of the Nightclub being attacked by enemies. (+$695,000)
Nightclubs Daily Fees
Below you find the Daily Fees that are charged to the player for owning a Nightclub:
Daily Fees

| Type | Fee Amount | Max Quantity | Max Fee |
| --- | --- | --- | --- |
| Base Fee | $250 | 1 | $250 |
| Basic Staff | $10 | 1 | $10 |
| Equipment Upgrade | $10 | 1 | $10 |
| Staff Upgrade | $50 | 1 | $50 |
| Additional Technicians | $10 | 4 | $40 |
| Storage Floors | $10 | 4 | $40 |
| Garage Floors | $25 | 3 | $75 |
| Terrorbyte Fee | $25 | 1 | $25 |
| Mechanic Fee | $10 | 4 | $40 |
| Total | $400 | | $540 |
Nightclubs Video