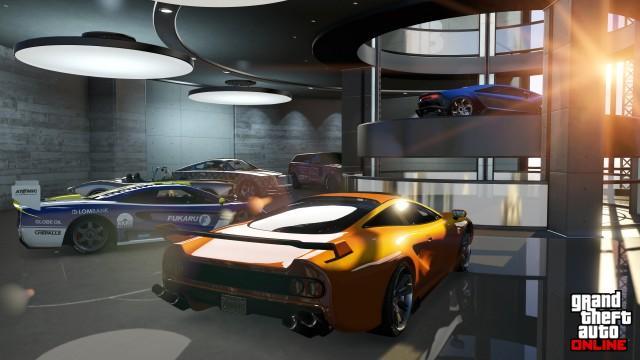 Release Date

December 13, 2016

DLC / Title Update

1.37 Import/Export

Platforms

PC

PlayStation 5

Xbox Series X|S

PlayStation 4

Xbox One
CEO players are now able to buy a car garage add-on for their Executive Office via the Dynasty 8 Executive website which can store up to 60 vehicles across 3 separate optional levels. Office Garages function in the same way as regular Garages do to Apartments.
Each level holds 20 vehicles and can be customized with a choice of interior styles, lighting and signage options. Buying a single Garage costs $1,150,000, a 2nd Garage costs $855,000, a 3rd Garage costs $745,000.
CEOs can also choose to buy a Custom Auto Shop add-on for their Office Garage which provides supermod modding options.
Offices Garages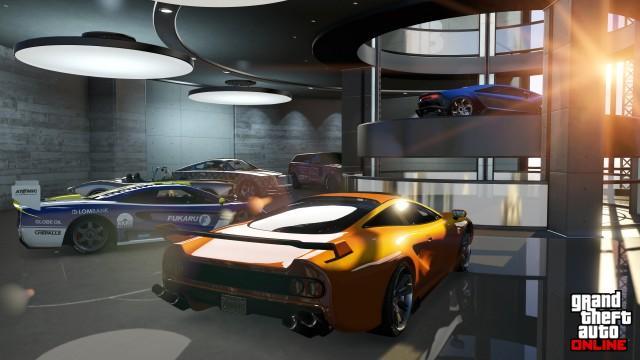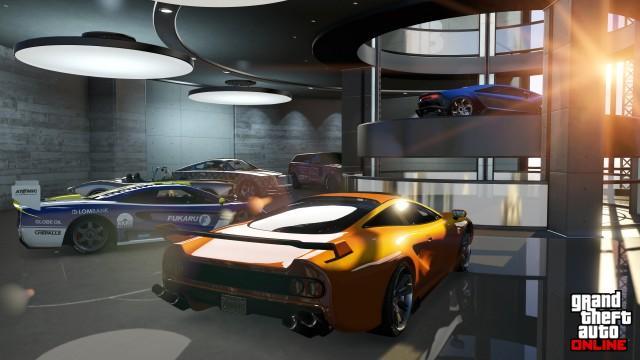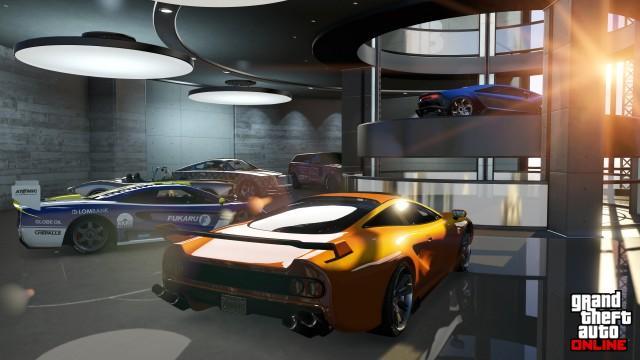 Offices Locations
The Office Garages are associated to their respective Office Location:
Executive Office Garages Screenshots
Artworks
Garage Customization: Interior
This is what your collection deserves: an enormous, air-conditioned, humidity-controlled, hyper-secure storage facility for up to 60 vehicles, surging up the main shaft of your city-center office c**k... block. Whatever.

Give your car collection the lovingly crafted home you never gave your spouse, with your choice of bespoke décor, lighting and signage.
Garage Customization: Lighting
Garage Customization: Signage
Custom Auto Shop
For the price of $900,000, there is also the option to purchase a Custom Auto Shop, which allows to fully customize vehicles with the same capabilities of Los Santos Customs and Benny's Original Motor Works. The Mod Shop comes with a selection of 20 artworks for the floor.
Executive Office Garages Daily Fees
Below you find the Daily Fees that are charged to the player for each Office Garage owned:
Daily Fees

| Type | Fee Amount | Max Quantity | Max Fee |
| --- | --- | --- | --- |
| Mechanic Fee | $10 | 3 | $30 |
Executive Office Garages Video