The Vespucci Canals Nightclub is one of the Nightclubs properties that can be purchased in GTA Online, located in Vespucci Canals, West Los Santos.
It has been added to the game as part of the 1.44 After Hours update on July 24, 2018.
The property comes with storage space for 36 vehicles.
How to buy the Vespucci Canals Nightclub in GTA Online:
The Vespucci Canals Nightclub can be purchased from Maze Bank Foreclosures for a price of $1,320,000.
There's only one thing needed to push the Vespucci Canals into being more European than Europe, and that's a wildly pretentious and brutally overpriced nightclub set amid the ruins of once-profitable commerce and industry.
Nightclubs Properties: Features & Customization
Property Information
Notes

5 out of the 36 Vehicles Spots are reserved specifically for these Special Vehicles: Speedo Custom, Pounder Custom, Mule Custom, Terrorbyte, Oppressor Mk II..
Map Location: Vespucci Canals Nightclub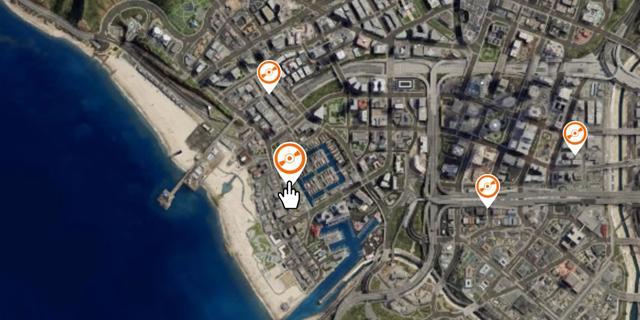 Release Information
Release Date

July 24, 2018

DLC / Title Update

1.44 After Hours

Platforms

PC

PlayStation 5

Xbox Series X|S

PlayStation 4

Xbox One
Nightclub Interior